Vinci is the original shotgun for tough guys and it is only natural for some of its evolutions to be designed for more tactical environments. It is no coincidence that the requests for a first Tactical Win came from the USA whose audience, in addition to it being a "tough" shotgun, also appreciated the versatility of the Vinci, the only shotgun in the world that allows for magazine tube and stock to be changed quickly and without tools. Vinci Tactical is available in two different configurations, both featuring an 18.5"/47-cm barrel with internal chokes (supplied as standard *, ***, ****), adjustable ghost sight with shock protection mounted on the Back of the upper receiver together with a Picatinny rail for the installation of optics or scopes. The two configurations use different stocks. Vinci Tactical Comfortech has a Comfortech Plus hunting stock that reduces recoil and muzzle rise, and features variable drop, interchangeable polyurethane comb and easily interchangeable butt plates in different lengths.
GAUGE
12
CHAMBER
76 mm Magnum
BARRELS AND CHOKES
CB - Interchangeable choke 47 cm; */**/***/**** with back-sight
RECEIVER FINISHING
Technopolymer
STOCK AND FORE-END
Technopolymer ComfortechPlus
STOCK LENGTH TRIGGER MEASURED / DEVIATION
365 ± 2 mm. Cast: variable, LH and RH
MAGAZINES
Tubular with 2-round limiter (without limiter 3 rounds 12/76 mm; 3 rounds 12/70 mm)
WEIGHT
approx. 3,000 g
PACKAGING
The innovative, exclusive case makes it even easier to carry the Vinci. Designed for maximum space saving, it lets you carry the three modules of the shotgun in full safety.
TRIGGER ACTION
Removable; trigger weight from 20 to 28 N; reversible, transverse safety; automatic anti-repeat device, automatic locking device to prevent firing unless the bolt is fully retracted; magazine cutoff
The technical features and images on the web site are purely approximate, can be improved and / or changed at any time without notice.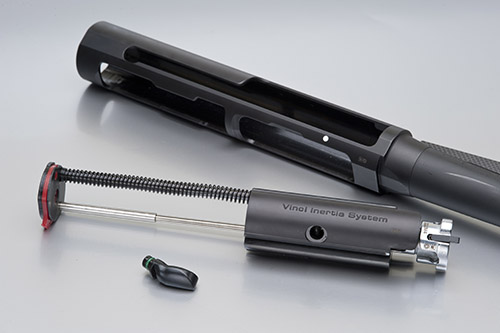 In-Line Inertia Driven System
In-Line Inertia Driven System: a unique structural balance among semi-automatic shotguns. The In-Line Inertia Driven System mechanism is powered by a single spring that makes it incredibly simple, durable and efficient. The barrel forms a single unit with the receiver and operates coaxially to the new In-Line Inertia Driven Bolt System. Perfect balance for unprecedented accuracy. Perfect force distribution, flawless balance, minimal muzzle rise upon firing.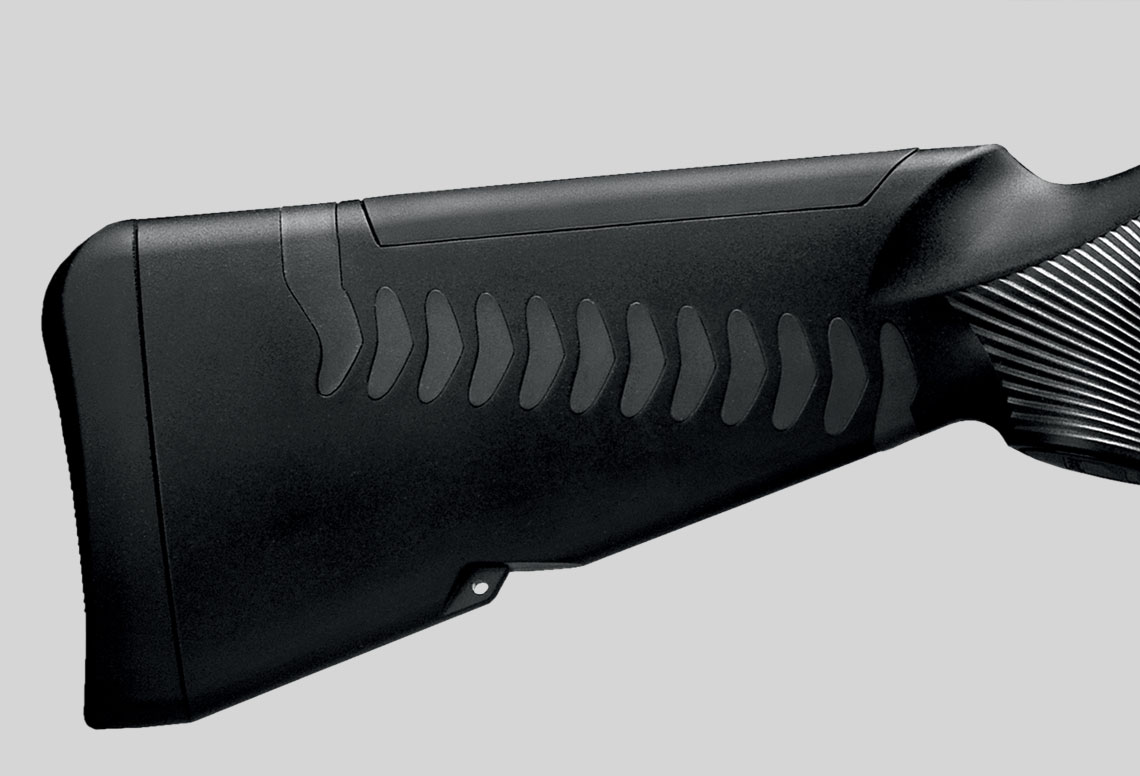 The ComforTech Plus is a recoil reduction system that optimises the revolutionary ComforTech system by further reducing recoil and muzzle climb without any added weight or additional parts. Three innovative components work together: butt plate, comb and the ComforTech™ Plus stock with twelve synthetic side pads that absorb recoil positioned diagonally from stock heel to the back of the grip. ComforTech Plus allows the shooter to maintain a better balance while shouldering the firearm and firing.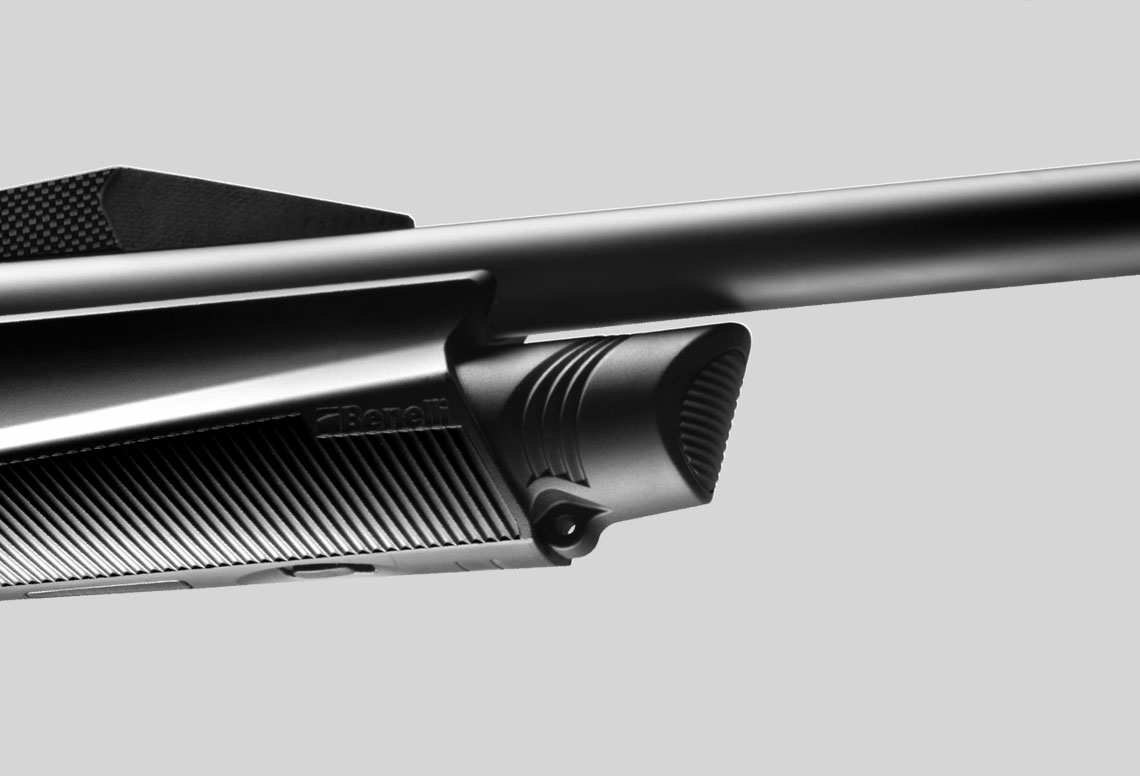 The Free-floating barrel system allows unparalleled ballistic precision. The barrel forms a single unit with the receiver cover (Barrel Module) and operates coaxially to the new Vinci Inertia Bolt System. The Free-Floating barrel, without the traditional lug, rests on the receiver with a flat and elongated plug equipped with guides. Thanks to this solution, the barrel is free to vibrate naturally upon firing. With the new attachment system and compact design of the Barrel Module, the Vinci shotgun deliver pattern centres with unparalleled stability and a significant reduction in shot dispersion; regardless of the cartridge payload, be it shot or slug.