The Duca di Montefeltro semi-automatic is totally reliable, with superior finish and refined details, such as non-slip checkering and gilded trigger. Ingenious, yet simple mechanics and ease of maintenance make Duke of Montefeltro one of the most popular Benelli semi-automatic shotguns on the market. A slender, ergonomic design makes for a balanced, comfortable firing position.
GAUGE
12
CHAMBER
76 mm Magnum
BARRELS AND CHOKES
70 chamber; SB Fixed choke 65 cm **/***/****70 chamber; SB Fixed choke 70 cm */**70 chamber; CB Fixed choke 65 cm **/***/****70 chamber; CB Fixed choke 70 cm */**/***70 chamber; CB - Cylindrical external choke 61 cm **76 magnum chamber; CB - Interchangeable choke 54/61/65/70/76 cm */**/***/****/ cyl.76 magnum chamber; CB - Fixed choke 76 cm *76 magnum chamber; Cylindrical slug - Adjustable back sight 55/61 cm76 magnum chamber; Cylindrical slug - Scope mount rail 50 cm
RECEIVER FINISHING
Ergal, black anodised with polished finish
STOCK AND FORE-END
Superior category walnut, fine checkered
STOCK LENGTH TRIGGER MEASURED / DEVIATION
360 ± 2 mm. Cast: variable, LH and RH
MAGAZINES
Without limiter 3 rounds 12/76 mm, 4 rounds 12/70 mm; 2-round limiter
WEIGHT
approx. 3,130 g with 70 cm barrel
PACKAGING
Technopolymer case, drop and cast change kit; chokes kit and wrench, quick-release sling attachment swivels, Ben oil, user and service handbook
TRIGGER ACTION
Removable; trigger weight from 20 to 28 N; reversible, transverse safety; automatic anti-repeat device, automatic locking device to prevent firing unless the bolt is fully retracted; magazine cutoff
The technical features and images on the web site are purely approximate, can be improved and / or changed at any time without notice.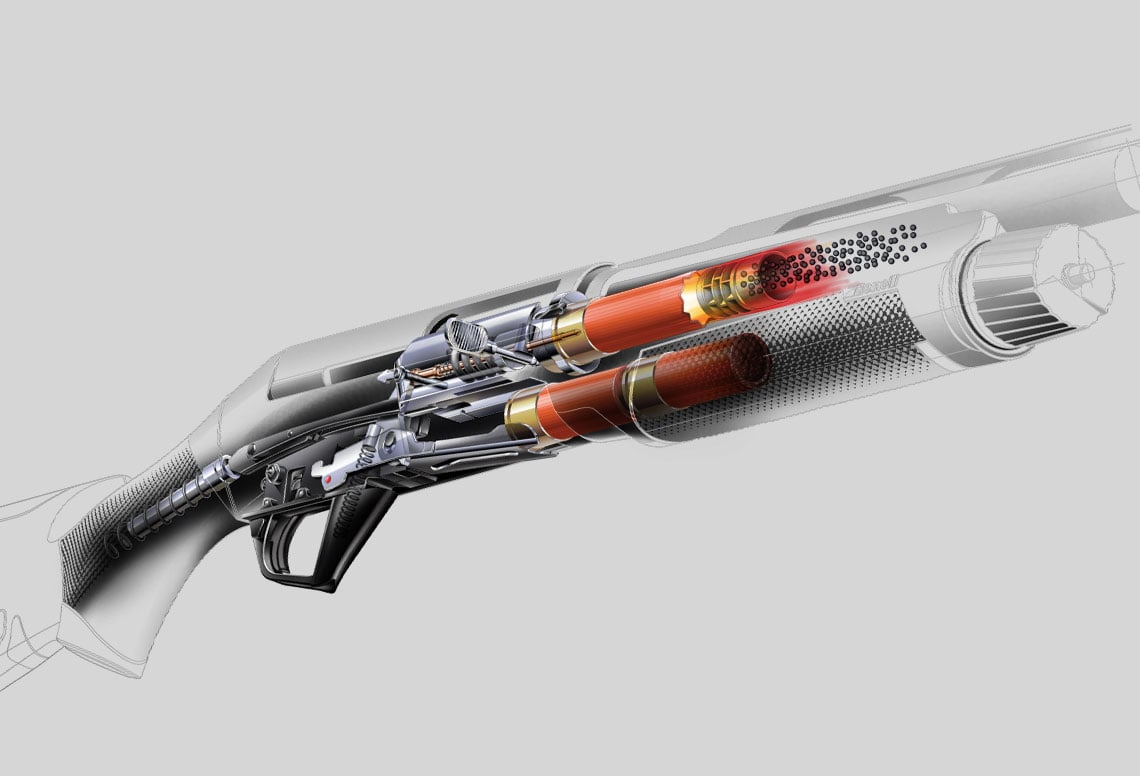 Rigorous design, simple construction, easy maintenance and mechanical accuracy guarantee maximum durability and extreme reliability. The cleverness of the Benelli System lies in its rigorous design, simple construction and ease of maintenance. The fast, minimised operating movements combined with mechanical accuracy and essential construction ensure an unaltered working cycle that is perfect every time, maximum strength and utmost reliability.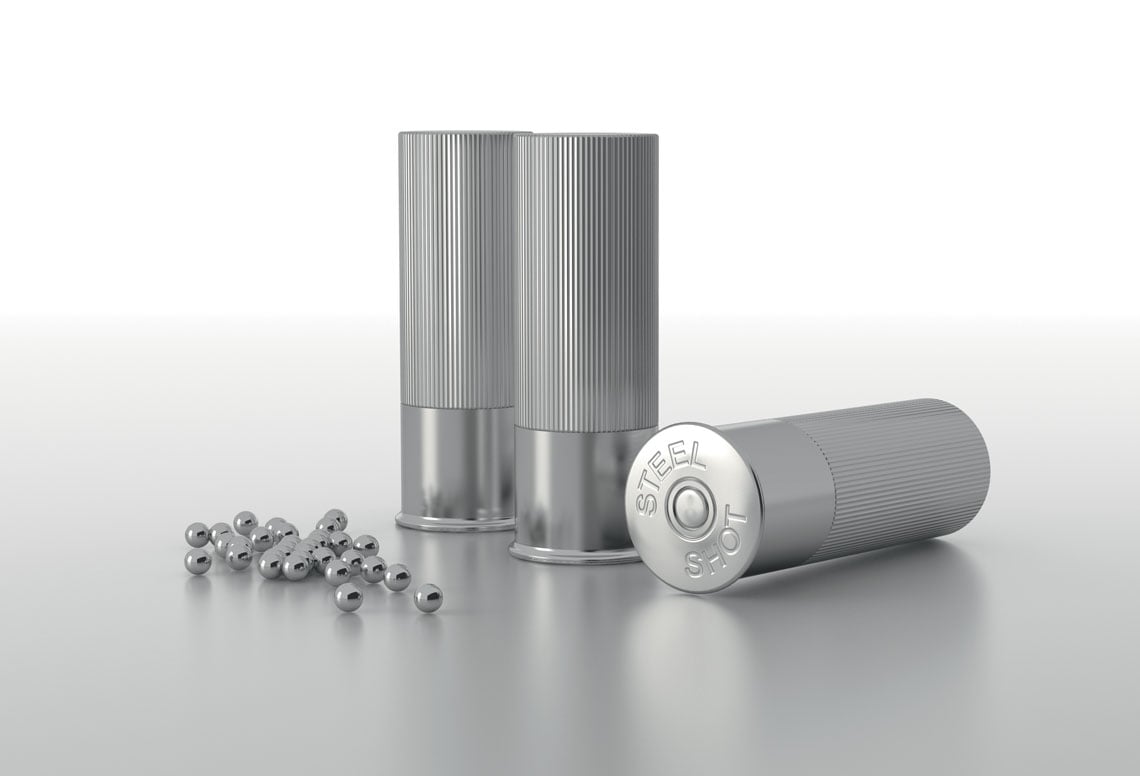 Each barrel marked with the lily emblem undergoes National Proof House testing for steel shot ammunition. The Crio Steel Shot chokes feature elongated chamfers to guarantee maximum ballistic performance and resistance when using Steel ammunition.