Raffaello Ethos Sport 12 gauge is the new Benelli semi-automatic, ideal for Compact Sporting on the platform. It is a real assurance, a semi-automatic with easy and fast shouldering. In short, it's Benelli Raffaello Ethos. Ethos Supersport guarantees comfort and effective shooting thanks also to the innovative Progressive Comfort system (the progressive recoil absorption system that kicks in gradually according to cartridge loading) and the interchangeable comb. Ethos Sport has an LOP of 365 cm, which can reach 380 cm with the optional kit that features a longer butt plate. The perforated barrel is located at the perfect split time between one round and another, which minimises the uplift, doubling the re-targeting speed. Raised rib in carbon fibre. Ethos Sport, also available in 20 and 28 gauge, is the ideal shotgun for the hunter who wants to train at the shooting range or for the sportsman who prefers a semi-automatic.
GAUGE
12
CHAMBER
76 mm Magnum
BARRELS AND CHOKES
CB - Interchangeable choke 70/75 cm; */**/***/****/cyl. Sport
RECEIVER FINISHING
Nickel-plated
STOCK AND FORE-END
Wood wit Wood FX finish
STOCK LENGTH TRIGGER MEASURED / DEVIATION
365 mm
MAGAZINES
Tubular with 2-round limiter (without limiter 4 rounds 12/70mm; 3 rounds 12/76 mm)
WEIGHT
2,950 g with 70 cm barrel
PACKAGING
Technopolymer case, drop and cast change kit; chokes kit and wrench, quick-release sling attachment swivels, Ben oil, user and service handbook
TRIGGER ACTION
NULL
The technical features and images on the web site are purely approximate, can be improved and / or changed at any time without notice.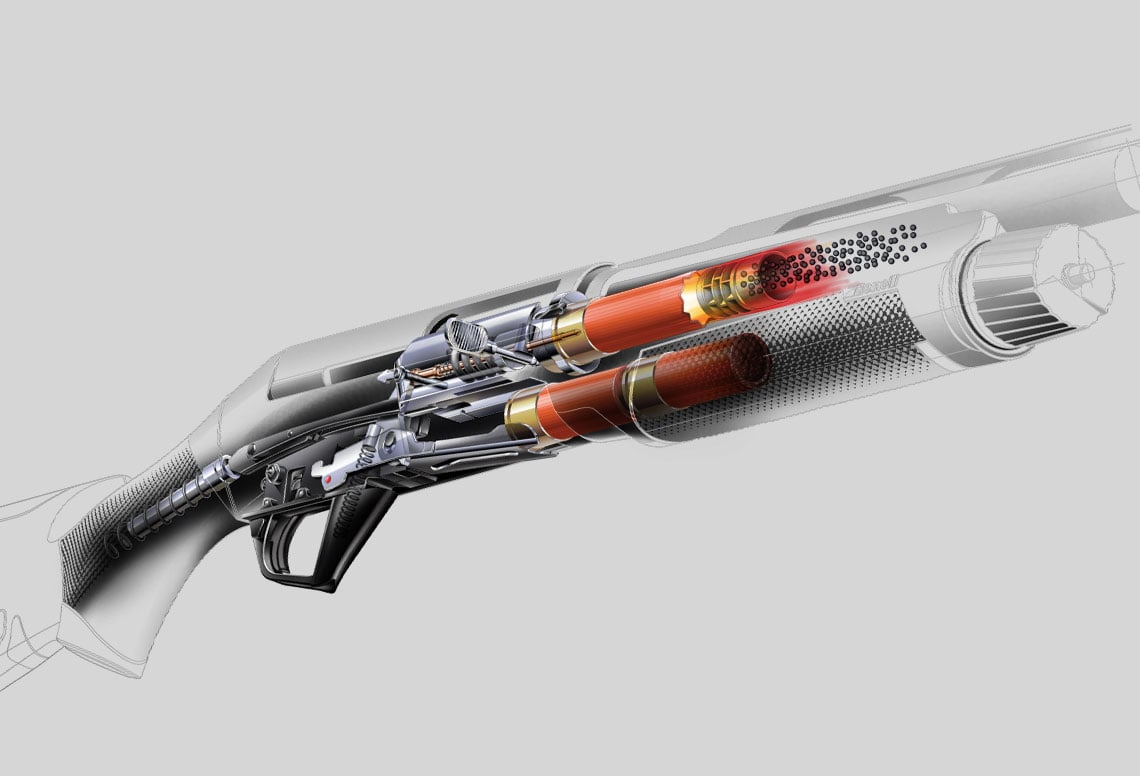 Rigorous design, simple construction, easy maintenance and mechanical accuracy guarantee maximum durability and extreme reliability. The cleverness of the Benelli System lies in its rigorous design, simple construction and ease of maintenance. The fast, minimised operating movements combined with mechanical accuracy and essential construction ensure an unaltered working cycle that is perfect every time, maximum strength and utmost reliability.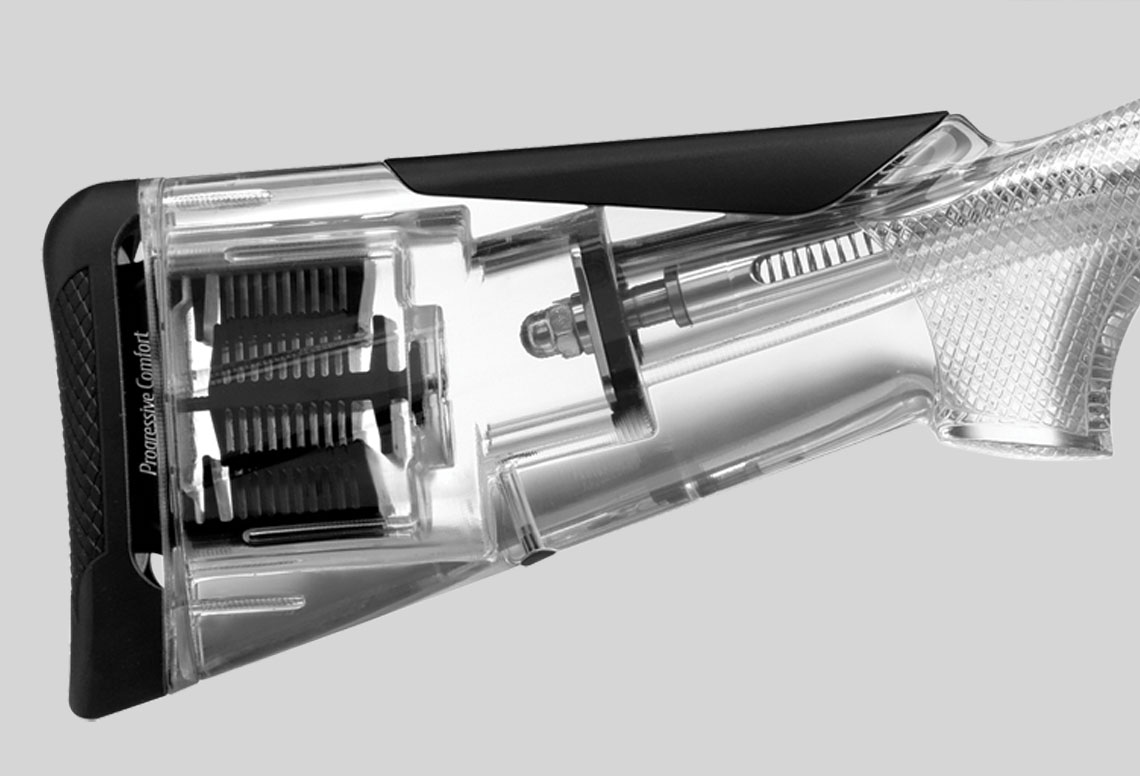 The innovative progressive recoil absorption system kicks in gradually according to cartridge and ammunition loading. This is the true essence of comfort, an invisible, yet highly sensitive system.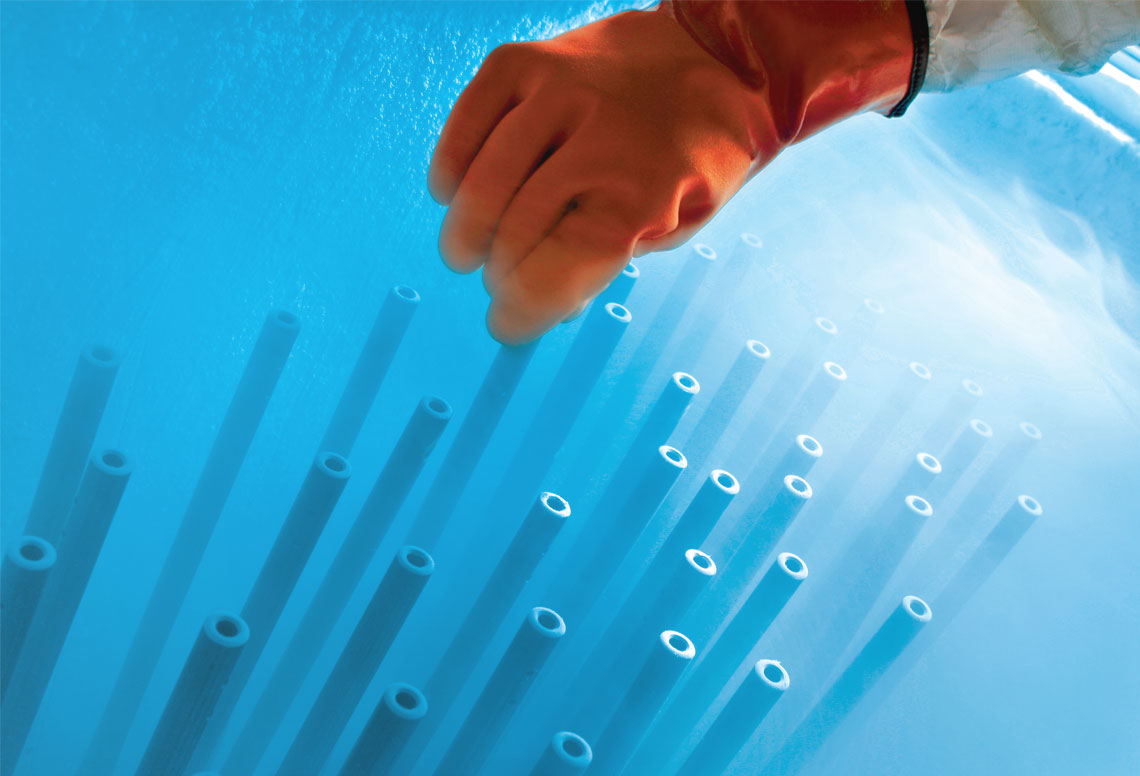 In cryogenic technology, the first element you need to consider is the barrel. The expansion caused by friction heat and pressure is limited, so that the barrel can vibrate and expand evenly on firing. The pattern provided by a cryogenic barrel is wider, more regular and more uniform, with pattern centres that will not shift as you fire shot after shot, to the benefit of shooting accuracy. Cryogenic treatment also has positive effects on the life of the barrel, which is more resistant to wear and less susceptible to attack by combustion residues. Benelli was the first company to apply Cryogenic Treatment to the barrel and choke of a light firearm on an industrial scale in order to enhance its ballistic performance.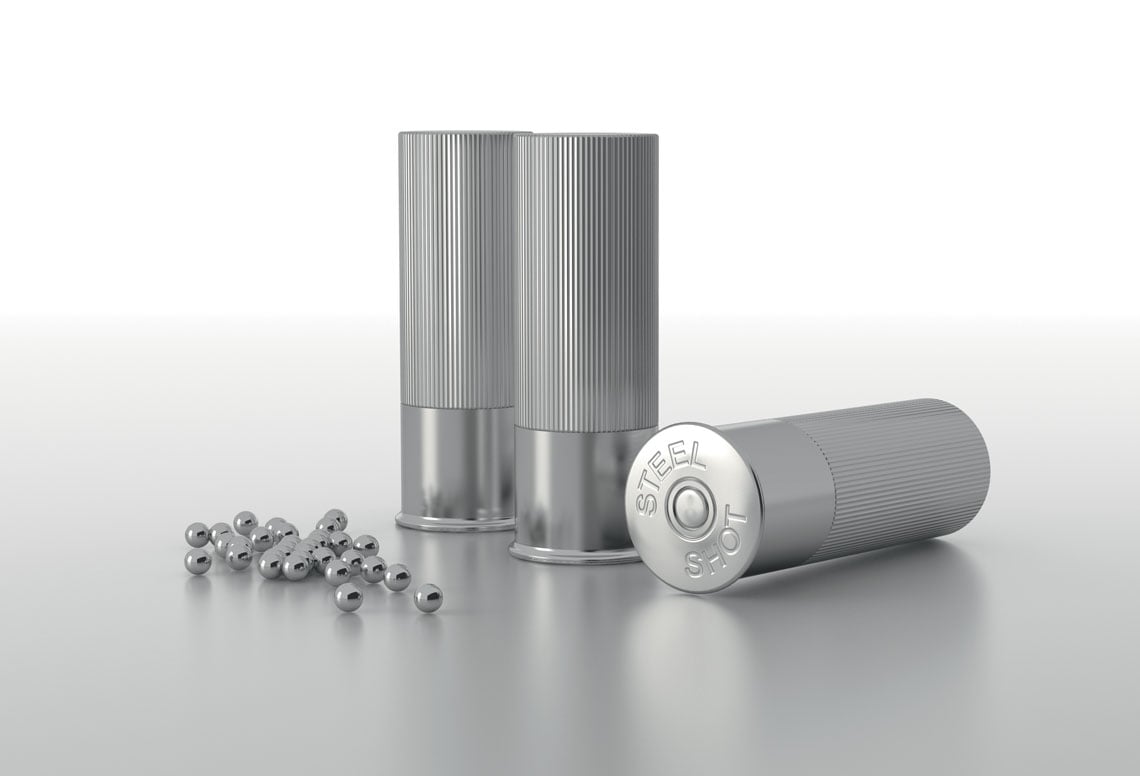 Each barrel marked with the lily emblem undergoes National Proof House testing for steel shot ammunition. The Crio Steel Shot chokes feature elongated chamfers to guarantee maximum ballistic performance and resistance when using Steel ammunition.