Endurance Wood

Unstoppable, durable, safe and accurate. Endurance Wood features the Endurance rifle bifilar magazine which holds up to 5 rounds and ensures a precise and constant feed over time, thanks to the internal foil that separates the ammunition and guides them to the powder chamber. In addition, the weight of the Endurance rifle has been reduced thanks to the use of selected steels and geometric design profiles, to enhance handling, comfort and performance while maintaining stability and safety.
GAUGE
.30-06 SPRG, .308 WIN, .300 W.M., 9.3X62
BARRELS
Crio from 51 (.30-06 SPRG, .308 win, .300 W.M.); 56 (.30-06 SPRG, 9.3x62); 61 (.300 W.M.) with M14x1 muzzle thread (.30-06 SPRG, .308 win, .300 W.M.); M15x1 (9.3X62); muzzle brake (optional)
RECEIVER FINISHING
Made of black anodized Ergal
STOCK AND FORE-END
Montecarlo stock. Grade 2 oil-finished walnut stock and forearm with Wood Touch checkering and sling swivels
STOCK LENGTH TRIGGER MEASURED / DEVIATION
from 350 mm (STD) to 370 mm with interchangeable recoil pads. Variable deviation to right and left
MAGAZINE
2/3/4/5 (STD) rounds detachable bifilar prismatic; 10 rounds bifilar magazine (optional)
WEIGHT
Approx. 3.300 gr (56 cm barrel)
PACKAGING
Mounted rifle packed in cardboard box, drop variation kit, sling swivels, safety and warranty manual, Ben Oil
TRIGGER ACTION
Light weight 1.8 Kg
The technical features and images on the web site are purely approximate, can be improved and / or changed at any time without notice.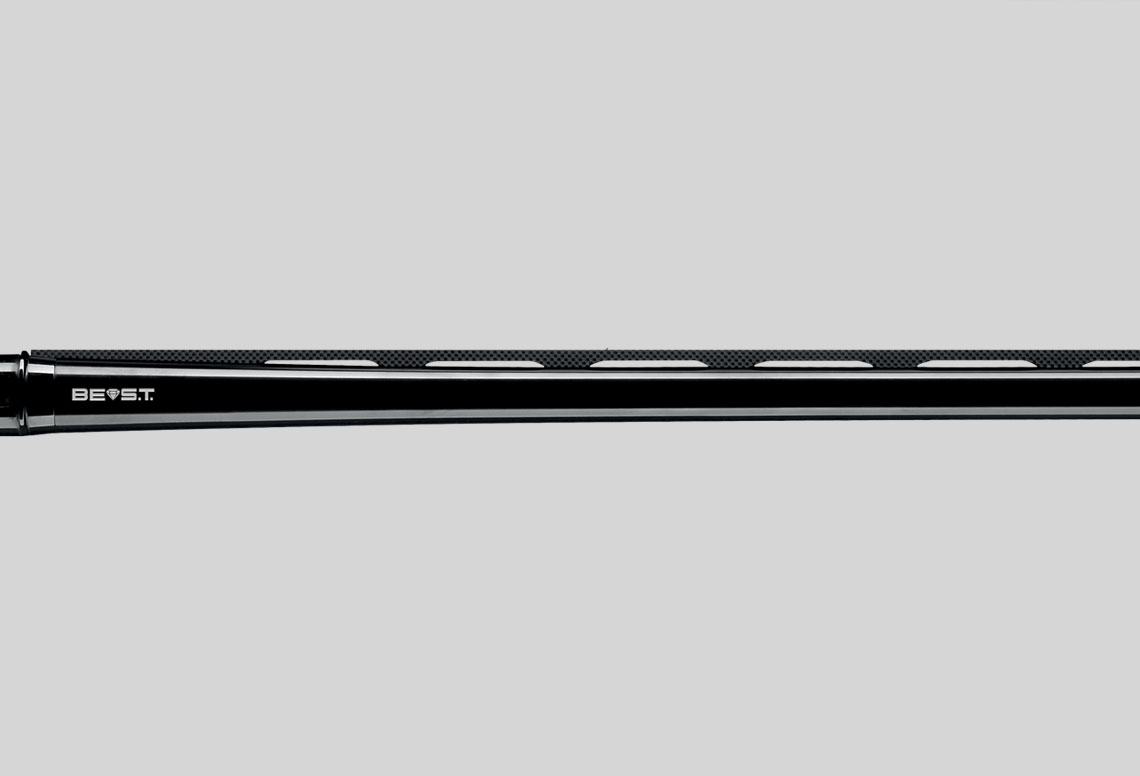 BE.S.T. is an exclusive Benelli technology to guarantee maximum resistance to corrosion, abrasion, wear and the elements. BE.S.T. surface treatment uses cutting-edge hybrid technology, covered by trade secret. The coating has characteristics similar to those of a diamond when it comes to hardness, resistance and precious finish. BE.S.T. is completely eco-friendly, since the process used involves no dangerous emissions for the environment.

DOWNLOAD THE BROCHURE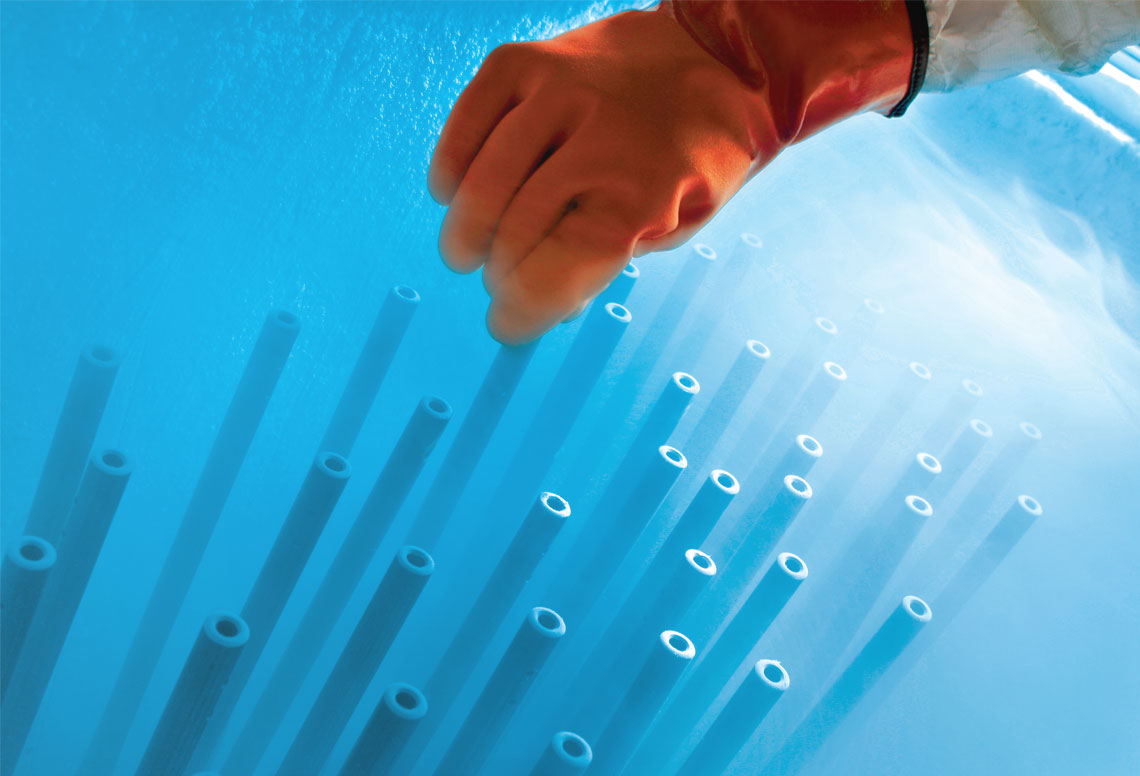 In cryogenic technology, the first element you need to consider is the barrel. The expansion caused by friction heat and pressure is limited, so that the barrel can vibrate and expand evenly on firing. The pattern provided by a cryogenic barrel is wider, more regular and more uniform, with pattern centres that will not shift as you fire shot after shot, to the benefit of shooting accuracy. Cryogenic treatment also has positive effects on the life of the barrel, which is more resistant to wear and less susceptible to attack by combustion residues. Benelli was the first company to apply Cryogenic Treatment to the barrel and choke of a light firearm on an industrial scale in order to enhance its ballistic performance.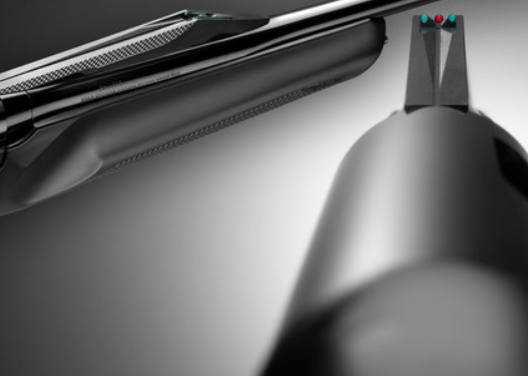 The new carbon fibre rib has been restyled and now features a sight that accommodates a high-brightness optical fibre. Hitting your target is easier with EasyAim.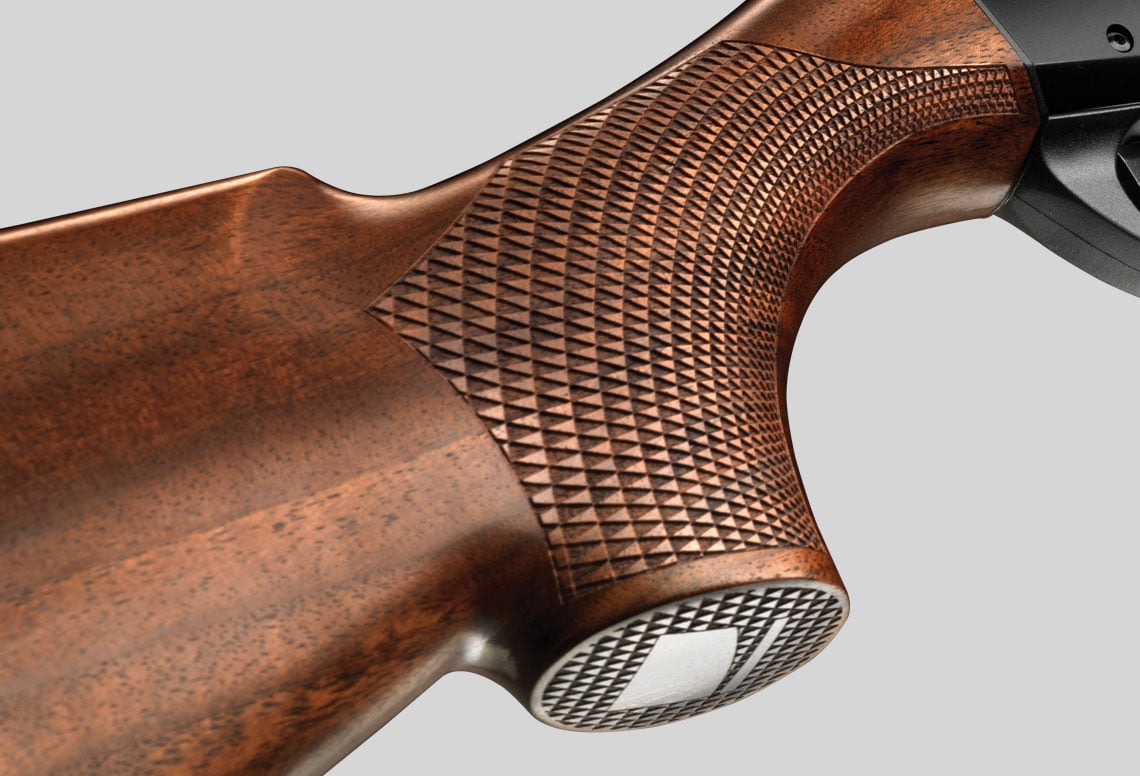 Selected walnut wood embellished by the exclusive "Wood Touch" checkering with a triangle pattern guarantees secure grip and a perfect hit under all conditions.