Both in the wood and black version, the balance between aesthetic geometries and operational functionality comes from the essence of design. The completely redesigned ergonomic stock and fore-end ensure an easy and secure grip and excellent control of the weapon. The receiver has been redesigned to ensure impeccable balance and targeting, as well as easy activation of the operating buttons. Loading and unloading the cartridges are facilitated thanks to the Easy Loading system and the advanced bolt closure system guarantees maximum reliability and safety. Designed to be anti-bounce, it significantly limits the accidental retraction of the mechanism and is easily closed to ensure the weapon is ready to fire. The guard, designed with a slide on the front, facilitates loading operations and allows you to reach the trigger immediately. The handle and safety, with a revised and increased shape, allow an accessible and natural activation, ensuring maximum fluidity and speed in operations. With a redesigned design, the ergonomic technopolymer fore-end guarantees an extremely natural grip in any hunting situation, thanks to the AirTouch checkering, also present on the stock. The design of the Montefeltro black semi-automatic comes directly from the functionality.
GAUGE
12
CHAMBER
76 mm
BARRELS AND CHOKES
61/65/70/76
RECEIVER FINISHING
Black Anodized Ergal
STOCK AND FORE-END
In technopolymer
STOCK LENGTH TRIGGER MEASURED / DEVIATION
365 ± 2 mm, modifiable to 355 ± 2 mm with short stock or with long stock at 375 ± 2 mm
MAGAZINES
Tubular with 2 shot reducer (without reducer: 4 shots 12/70 and 3 shots 12/76)
WEIGHT
3.000 g with 70 cm barrel
PACKAGING
100 % Plastic Free cardboard box with Vci (corrosion inhibitor), 5 chokes kit with key, drop variation kit, mouths for the swivels, safety and warranty manual, Ben Oil
The technical features and images on the web site are purely approximate, can be improved and / or changed at any time without notice.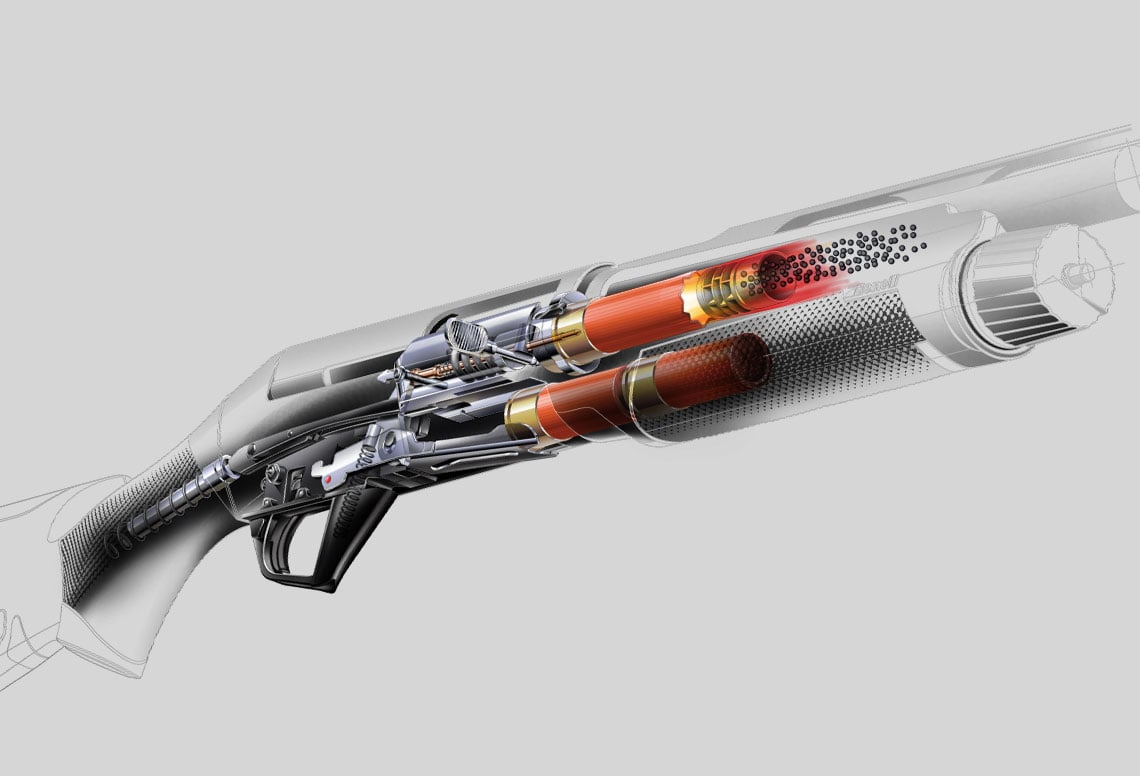 Rigorous design, simple construction, easy maintenance and mechanical accuracy guarantee maximum durability and extreme reliability. The cleverness of the Benelli System lies in its rigorous design, simple construction and ease of maintenance. The fast, minimised operating movements combined with mechanical accuracy and essential construction ensure an unaltered working cycle that is perfect every time, maximum strength and utmost reliability.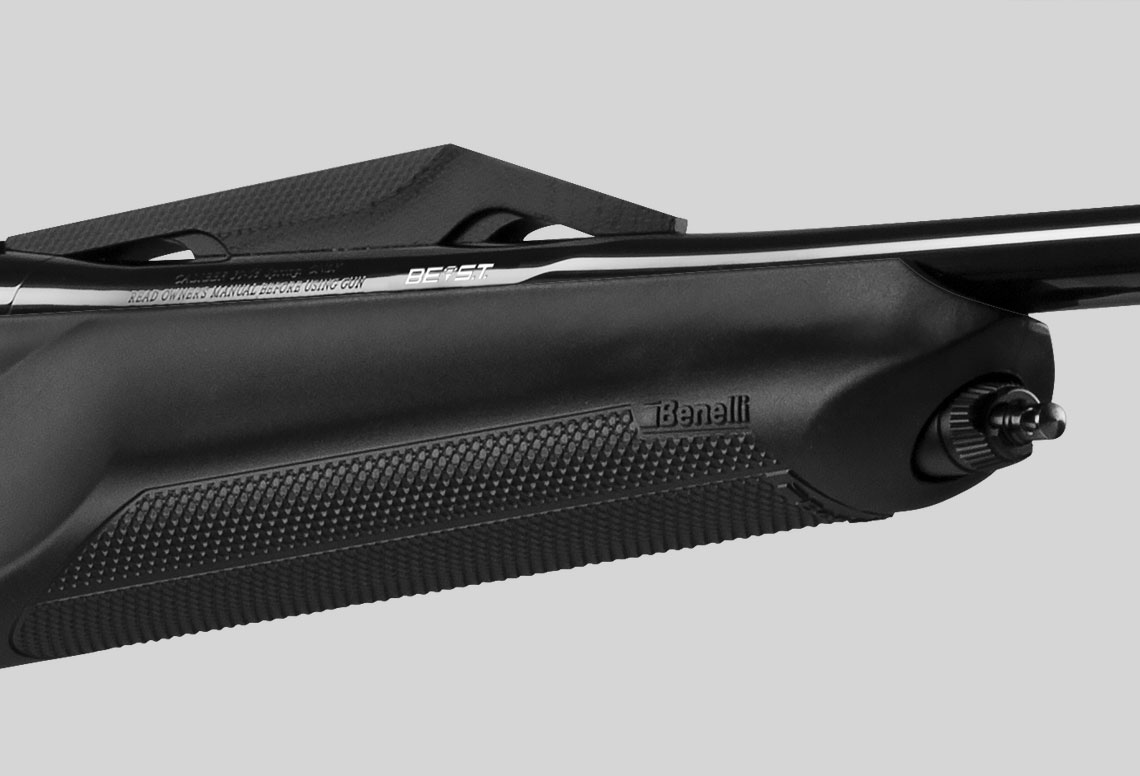 AirTouch is a checkering available as standard on all ComforTech grips and fore-ends of inertia shotguns and Argo E Benelli rifles. The aerodynamics of the small spheres ensure superior grip and allow for quick shouldering for a firm, effective and comfortable grip. The AirTouch checkering of the grip ensures that your hand can breathe naturally for a superior grip.