Nova Speed

NOVA Speed is the only shotgun in the world born for IPSC shooting competitions, created by professionals for professionals. An impressive gun with a distinctive design that characterizes the Speed family and featuring unprecedented fluidity and speed of loading. The technical and ergonomic features of Nova Speed have been pushed to the max to create a rifle that is immediately ready for competition. Characterized by the ComforTech 3 system, combined with the Combtech comb, which significantly reduces the recoil sensation, favoring a faster return to aim and extreme accuracy in shooting. Completely redesigned guard, redesigned trigger group, larger and connected loading port, 12-shot magazine tube, connected safety and above all modeled and short-stroke forend offer the shooter a fast gun that's always ready for action.
GAUGE
12
CHAMBER
76 mm Magnum
BARRELS AND CHOKES
CB - Interchangeable choke - 61/65 cm Knurled **/***/**** + 1 KND Ampliator + 1 KND Long Shot
RECEIVER FINISHING
Ergal, racing grey anodised
STOCK AND FORE-END
Black Techno-polymer
STOCK LENGTH TRIGGER MEASURED / DEVIATION
365 mm
MAGAZINES
Magazine tube for 12 rounds (12/70), 11 rounds (12/76) with exclusive fixing system magazine / barrelm)
WEIGHT
3300 g.
PACKAGING
Cardboardbox: Drop and cast change kit, Ben oil, manual, spare parts list, warranty
The technical features and images on the web site are purely approximate, can be improved and / or changed at any time without notice.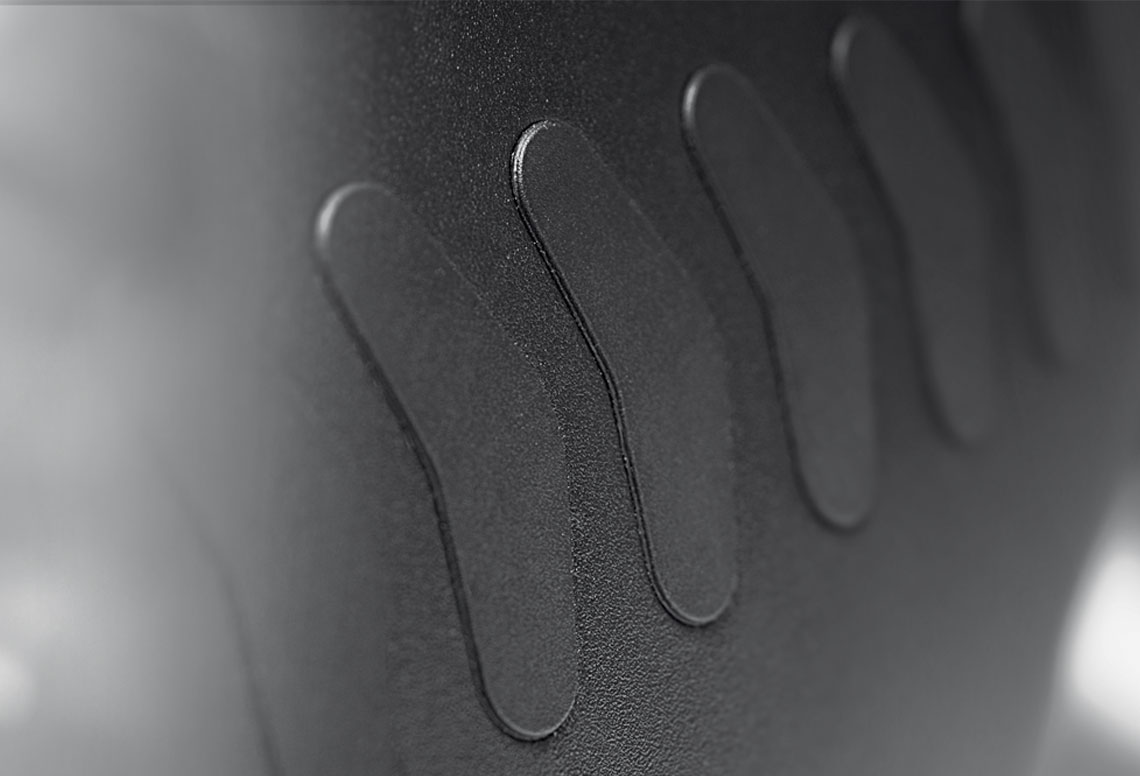 ComforTech 3 is the extreme evolution of the ComforTech system. The most efficient full comfort system in the world. With its improved geometry, ComforTech 3 significantly reduces the perception of recoil and helps re-target faster. Control is optimised in each phase to ensure total comfort for the user. A solution critical to shooting accuracy.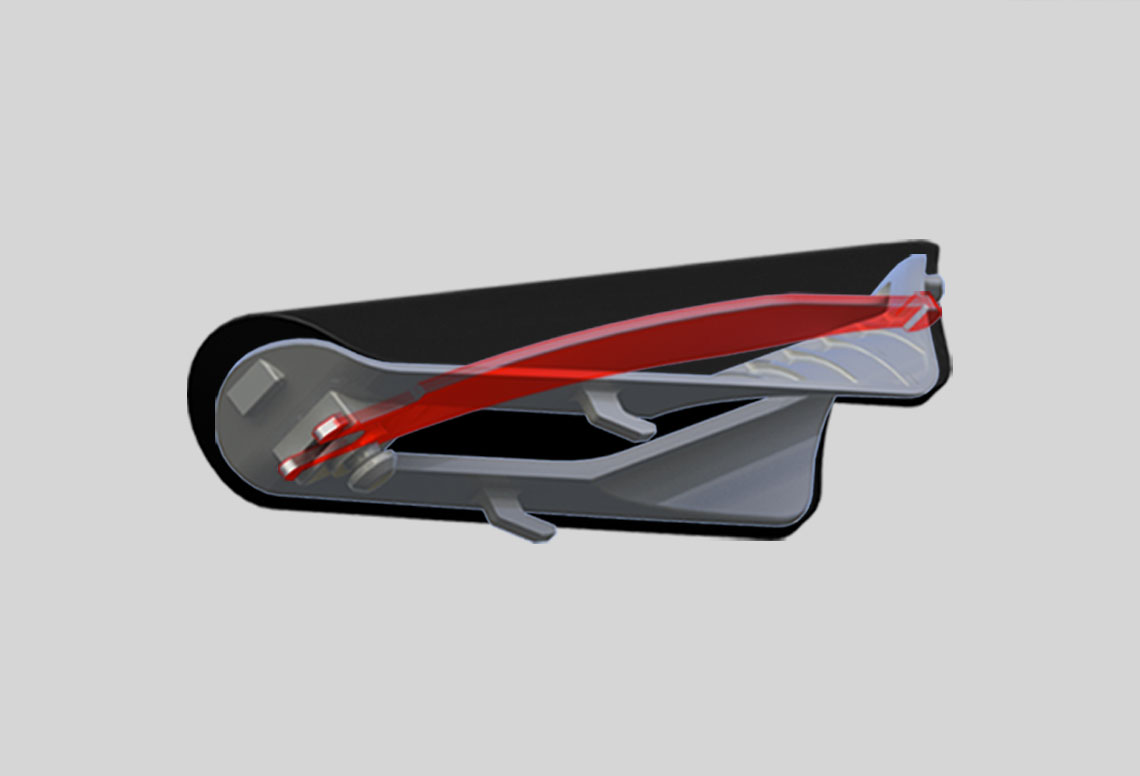 Benelli's technological evolution has generated the new CombTech comb to reduce the impact on your face. The combination of an elastic structure with an ergonomic system capable of adapting to the shape of your cheekbone and returning instantly to the original position absorbs the impact on your cheek.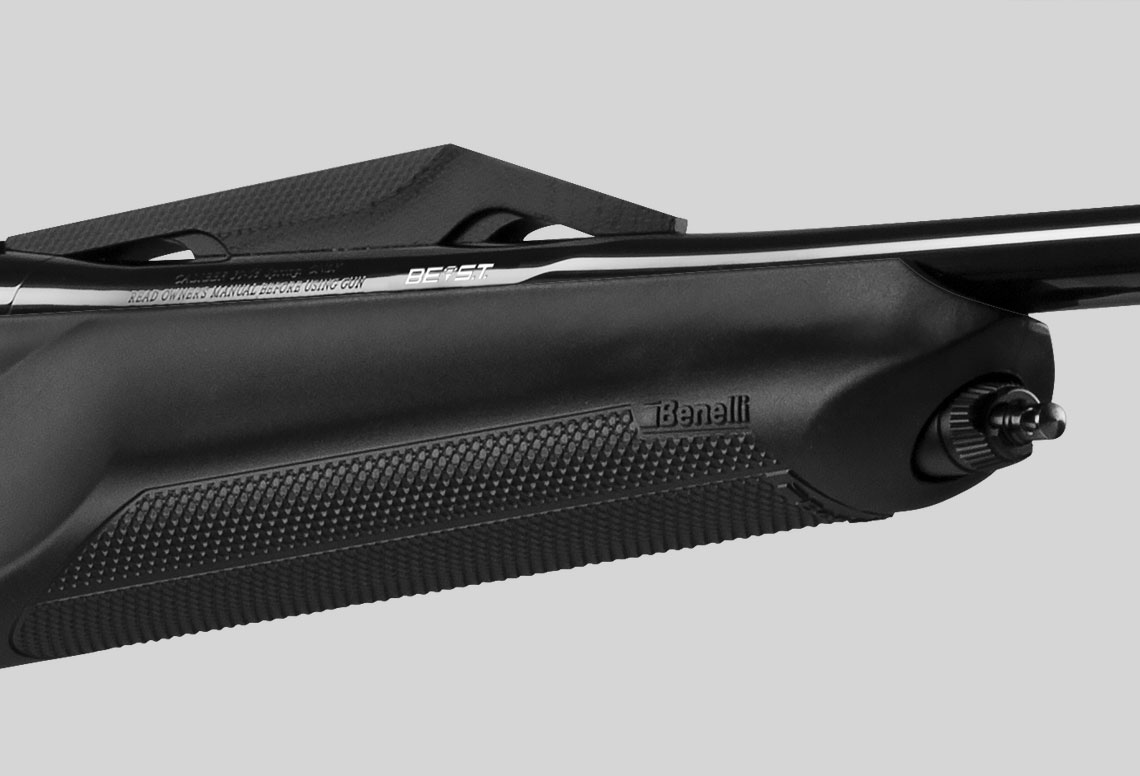 AirTouch is a checkering available as standard on all ComforTech grips and fore-ends of inertia shotguns and Argo E Benelli rifles. The aerodynamics of the small spheres ensure superior grip and allow for quick shouldering for a firm, effective and comfortable grip. The AirTouch checkering of the grip ensures that your hand can breathe naturally for a superior grip.