Super Vinci MAX 7

Super Vinci MAX 7 is a semi-automatic designed for hunting in damp environments and for those who love to hunt in wetlands; it ensures maximum efficiency when using ammunition with steel shots, and has a contemporary, aggressive design. Technology and style are both designed to ensure maximum performance in these environments. The great manoeuvrability of this firearm allows for easy target acquisition. The ComforTech Plus system significantly reduces recoil, vibration and muzzle rise, enabling quick target acquisition. Camouflage MAX 7 guarantees effective camouflaging in the hunting environment.
GAUGE
12
CHAMBER
89 mm
BARRELS AND CHOKES
65/70/76 cm with Camo Max 7 vented steel step rib; interchangeable choke */**/***/****/CYL
RECEIVER FINISHING
Made of technopolymer, Camo Max 7coating
STOCK AND FORE-END
Stock with Comfortech Plus system. Max 7 camo technopolymer stock and forearm
STOCK LENGTH TRIGGER MEASURED / DEVIATION
365 ± 2 mm Deviation:Variable right and Left
MAGAZINES
Tubular with 2-rounds reduction gear (without reduction gear: 2 rounds 12/ 89 mm 3 rounds 12/ 70 mm 12/ 76 mm)
WEIGHT
Approx. 3.200 gr with 75cm barrel
PACKAGING
Innovative and unique, the case makes it even easier to carry Super Vinci. Designed to minimize volumes, it allows you to carry the three rifle modules with complete confidence.
The technical features and images on the web site are purely approximate, can be improved and / or changed at any time without notice.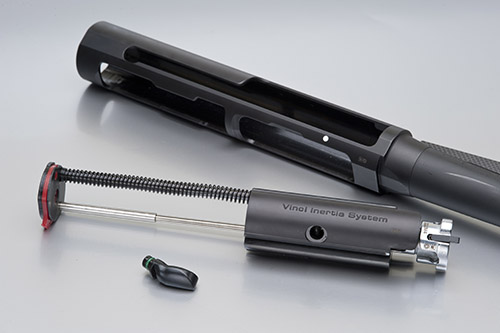 In-Line Inertia Driven System
In-Line Inertia Driven System: a unique structural balance among semi-automatic shotguns. The In-Line Inertia Driven System mechanism is powered by a single spring that makes it incredibly simple, durable and efficient. The barrel forms a single unit with the receiver and operates coaxially to the new In-Line Inertia Driven Bolt System. Perfect balance for unprecedented accuracy. Perfect force distribution, flawless balance, minimal muzzle rise upon firing.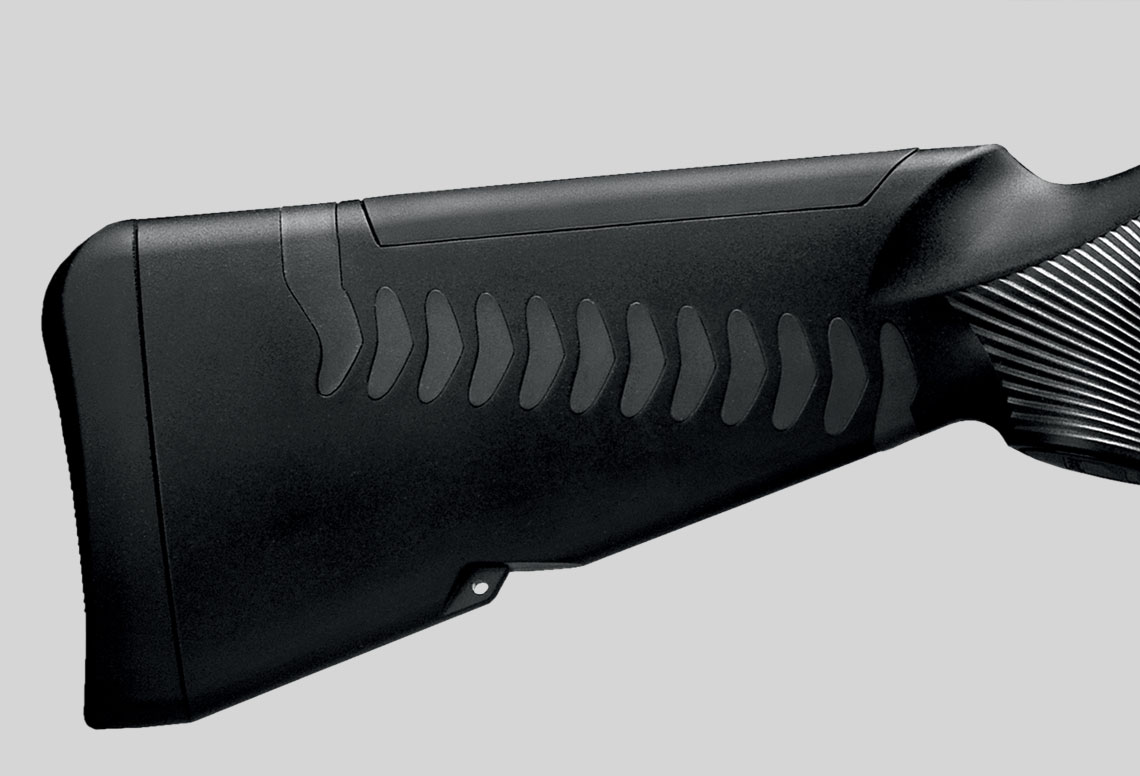 The ComforTech Plus is a recoil reduction system that optimises the revolutionary ComforTech system by further reducing recoil and muzzle climb without any added weight or additional parts. Three innovative components work together: butt plate, comb and the ComforTech™ Plus stock with twelve synthetic side pads that absorb recoil positioned diagonally from stock heel to the back of the grip. ComforTech Plus allows the shooter to maintain a better balance while shouldering the firearm and firing.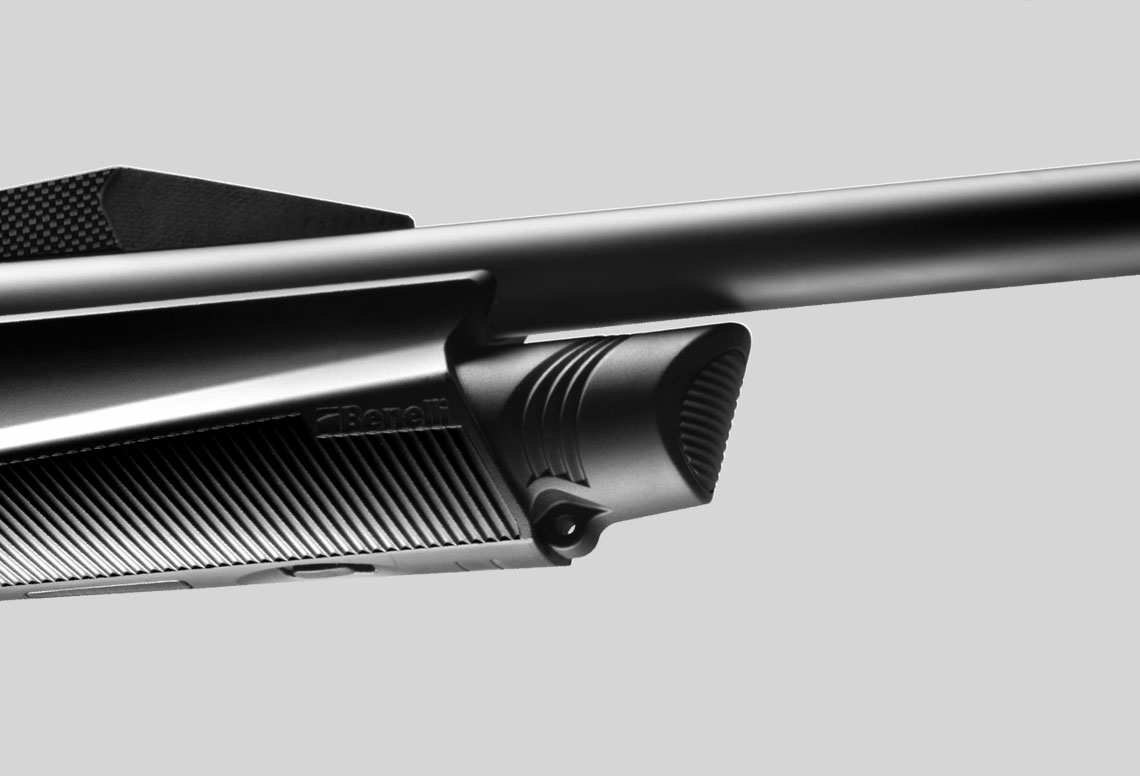 The Free-floating barrel system allows unparalleled ballistic precision. The barrel forms a single unit with the receiver cover (Barrel Module) and operates coaxially to the new Vinci Inertia Bolt System. The Free-Floating barrel, without the traditional lug, rests on the receiver with a flat and elongated plug equipped with guides. Thanks to this solution, the barrel is free to vibrate naturally upon firing. With the new attachment system and compact design of the Barrel Module, the Vinci shotgun deliver pattern centres with unparalleled stability and a significant reduction in shot dispersion; regardless of the cartridge payload, be it shot or slug.