The characteristics of the wolf, the predator pa excellence, take shape in the Lupo BE.S.T. Wood
Hunting DNA
ALUMINIUM LOWER RECEIVER
The high rigidity between the lower receiver and thebarrelled action ensures excellent precision.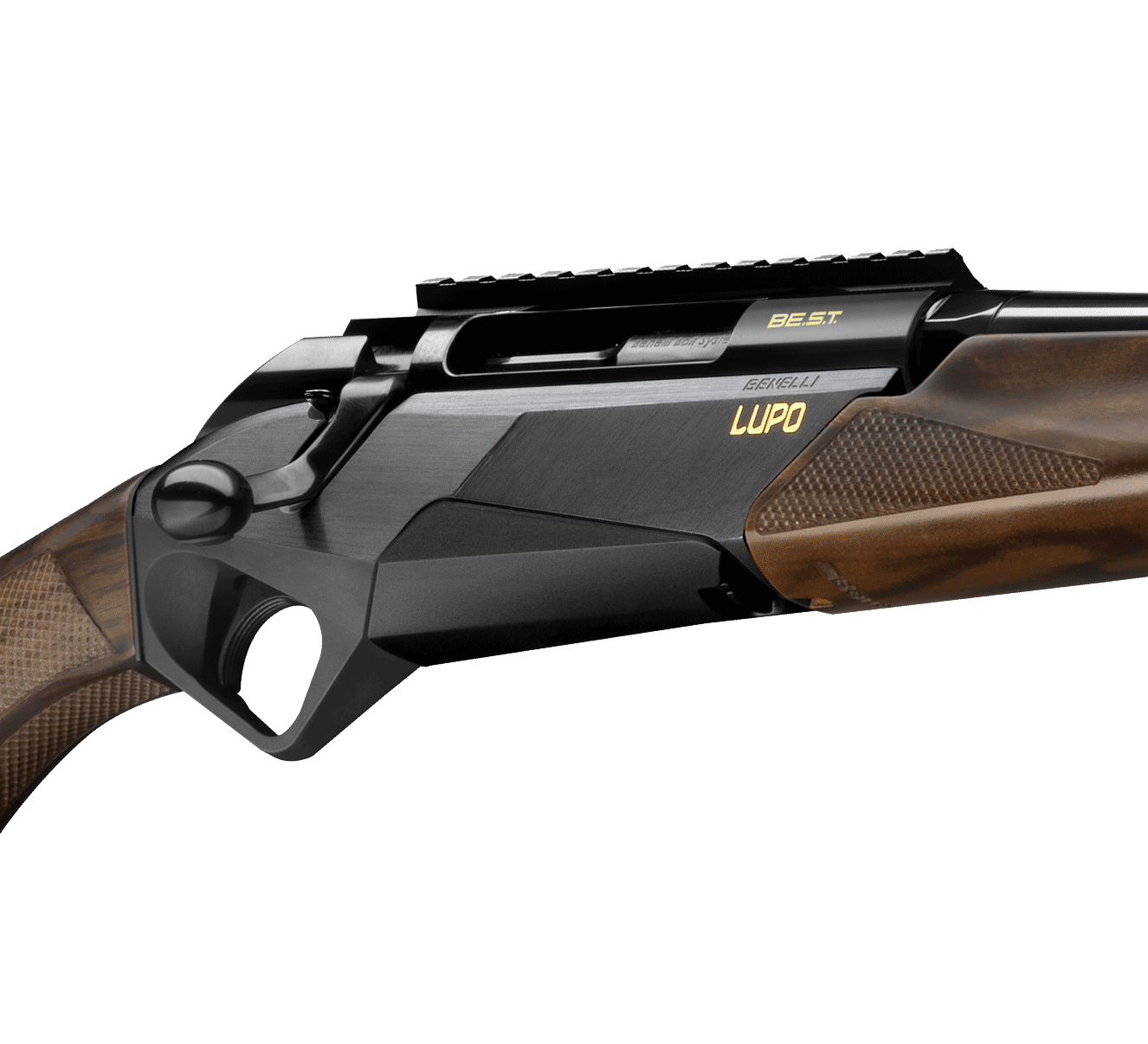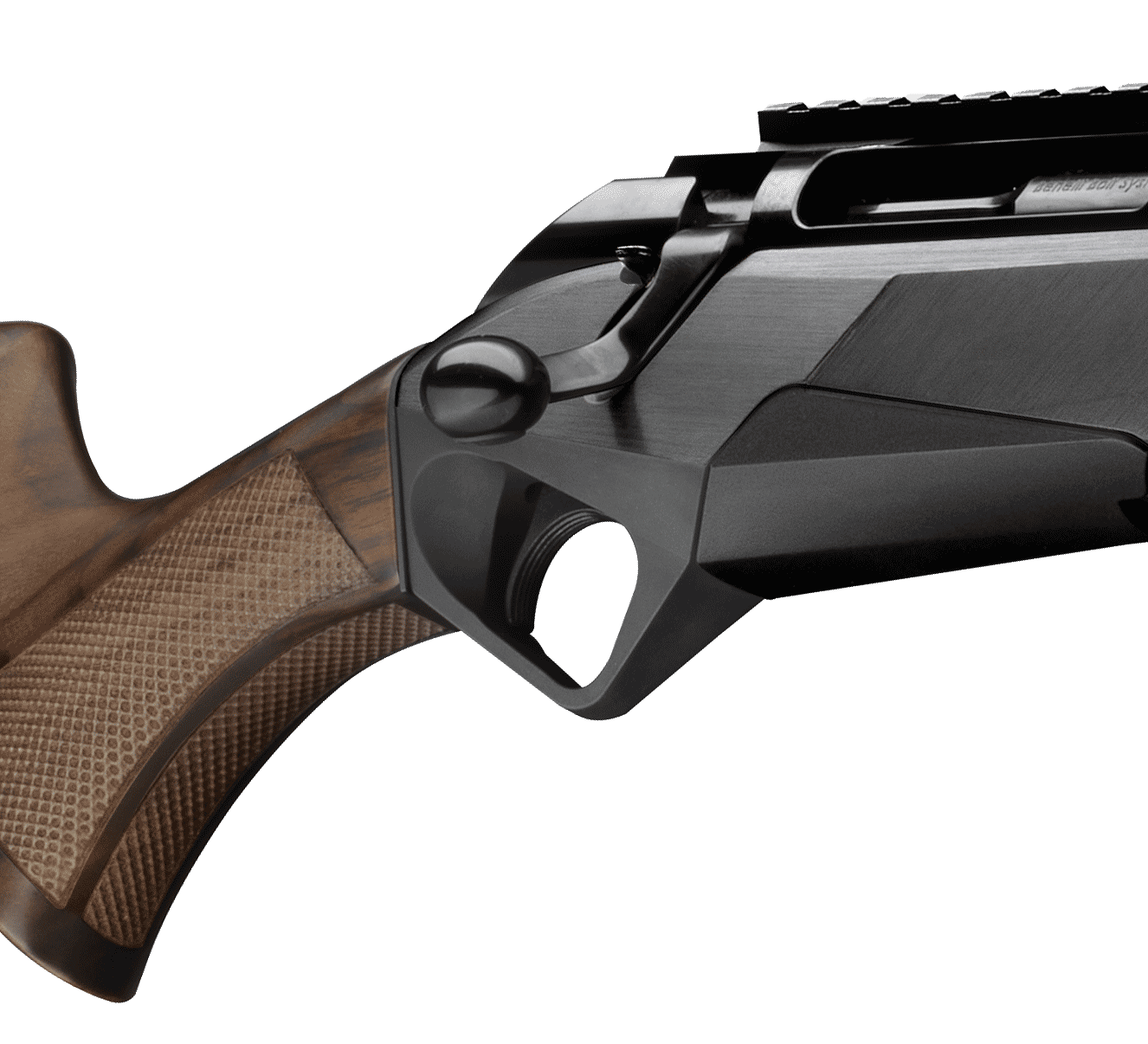 STEEL UPPER RECEIVER
Structural solidity. The perfect combination of a rigid steel upper receiver, aluminium lower receiver and barreled action ensures absolutestructural rigidity of the firearm and excellent precision.
CRIO AND FREE-FLOATING BARREL BE.S.T. TREATED
Sub-M.O.A. accuracy on 3 shots fired tested and constant, for excellent ballistic performance, using high quality marketed ammunition.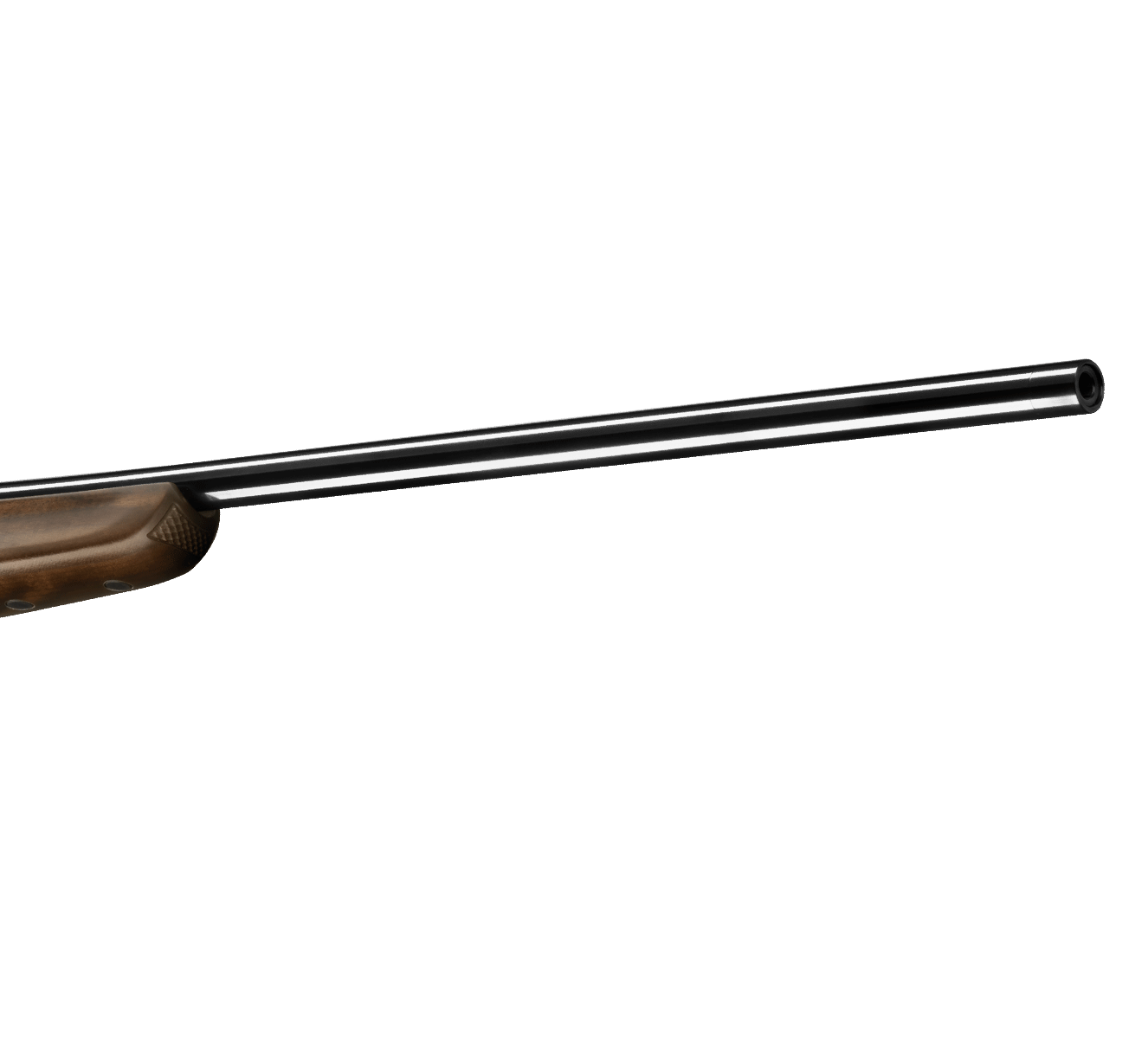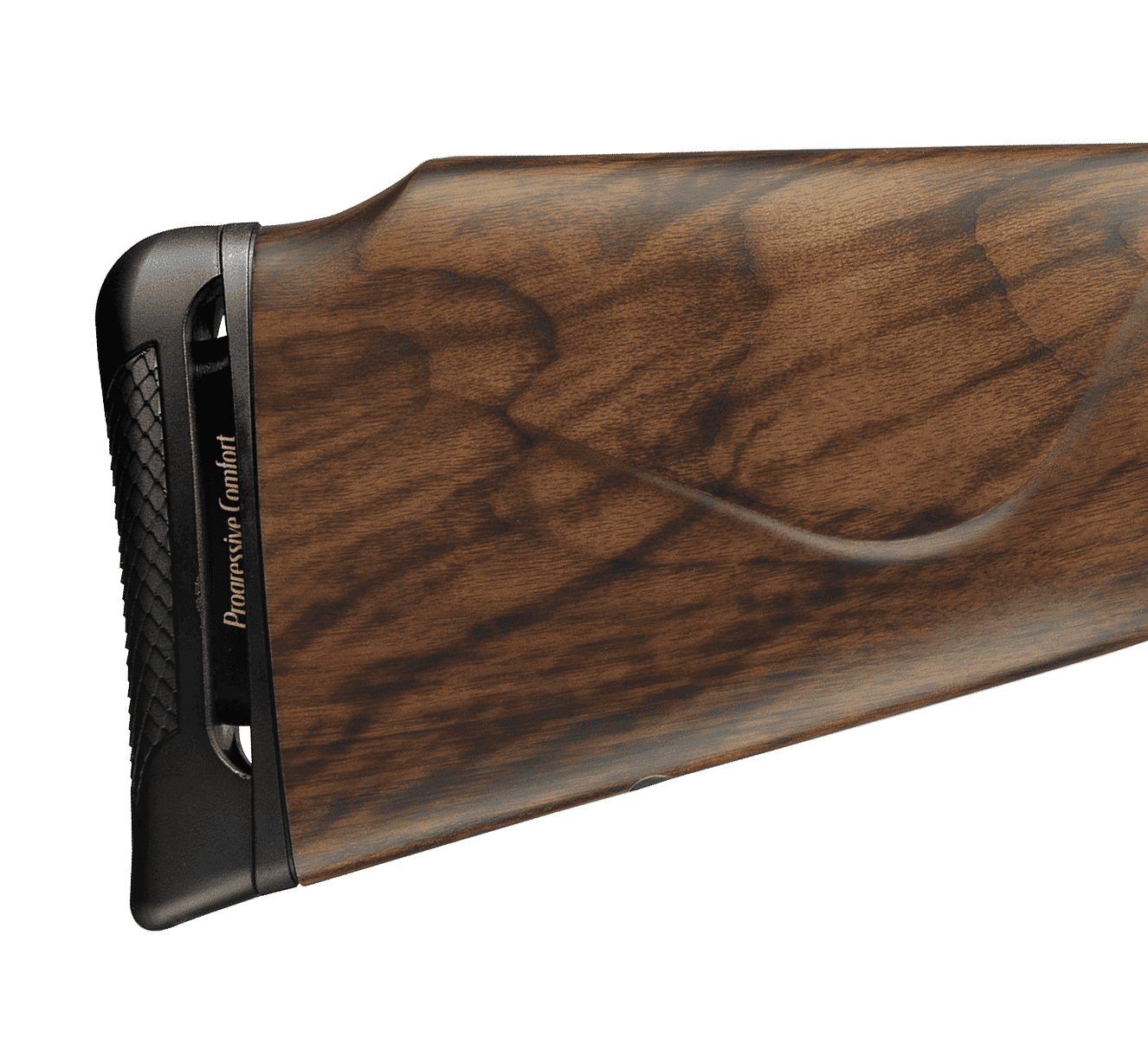 PROGRESSIVE COMFORT
Less recoil and morecontrol, for quick targeting in subsequent shots.
DOMINATE THE MOMENT
DOMINATE THE MOMENT
6 AVAILABLE L.O.P.
The combination of two 2 different recoil pads with the appropriate spacers allow you to easily change the distance betwen the recoil pad and trigger in 6 different configurations,from a minimum of 350 mm to a maximum of 385 mm.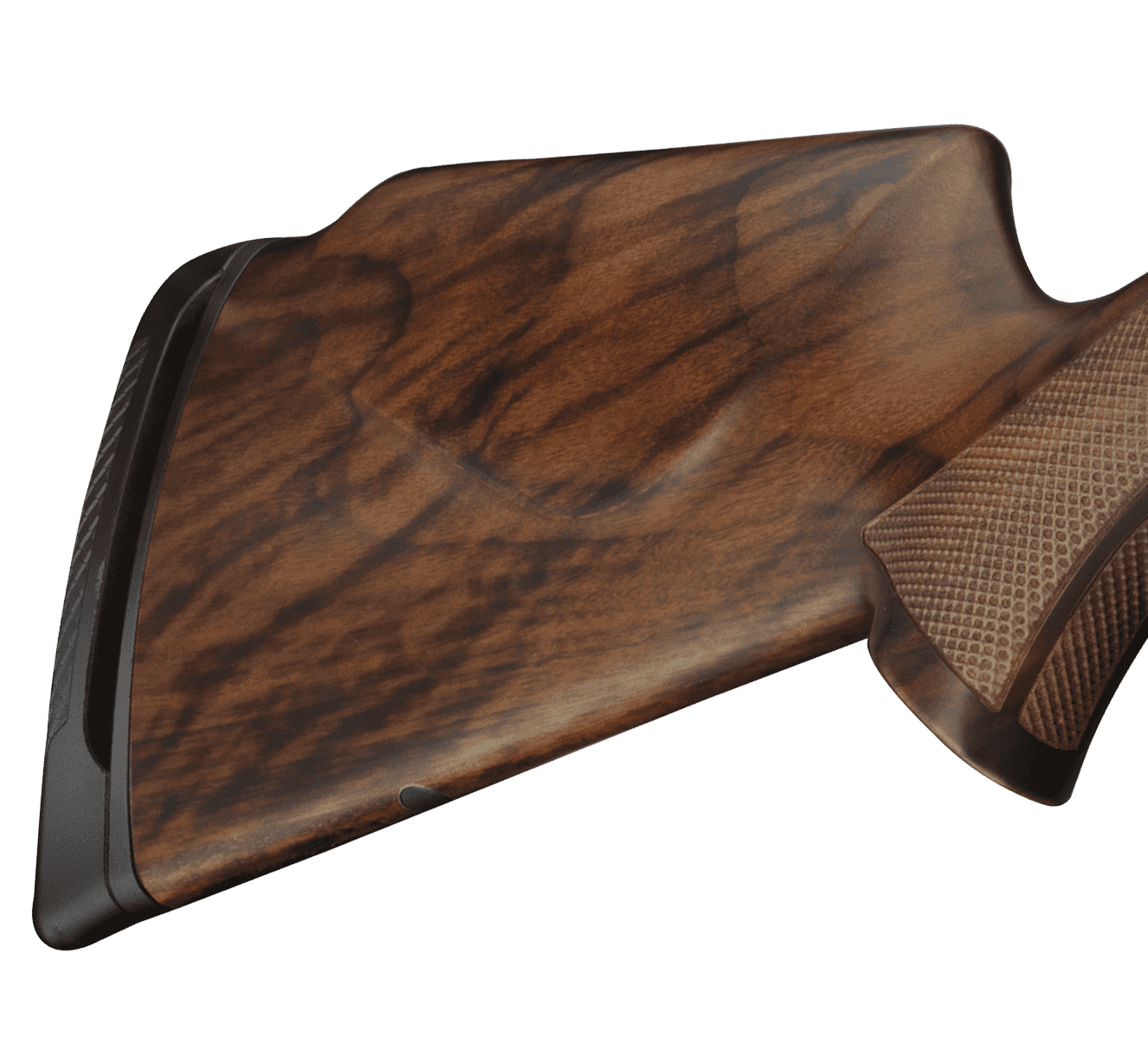 BAVARIAN MONTECARLO STOCK
The Lupo BE.S.T. Wood has a raised comb that ensures the correct support of the cheek and the perfect alignment to the aim scope.
ADJUSTABLE DISTANCE FROM THE TRIGGER
Thanks to the 1 mm spacer, it is easy to adjust in the trigger reach, perfectly fitting to the human body.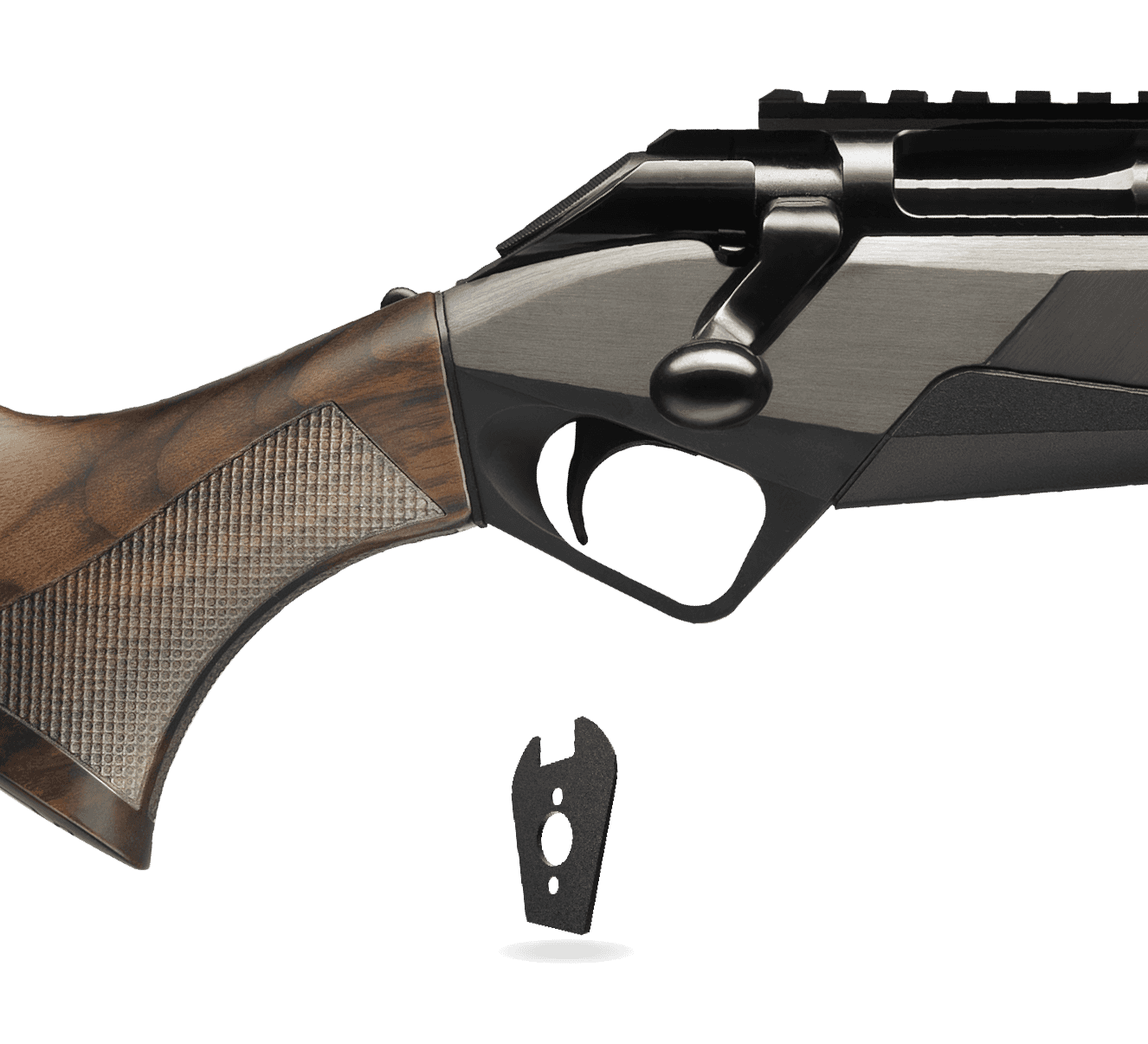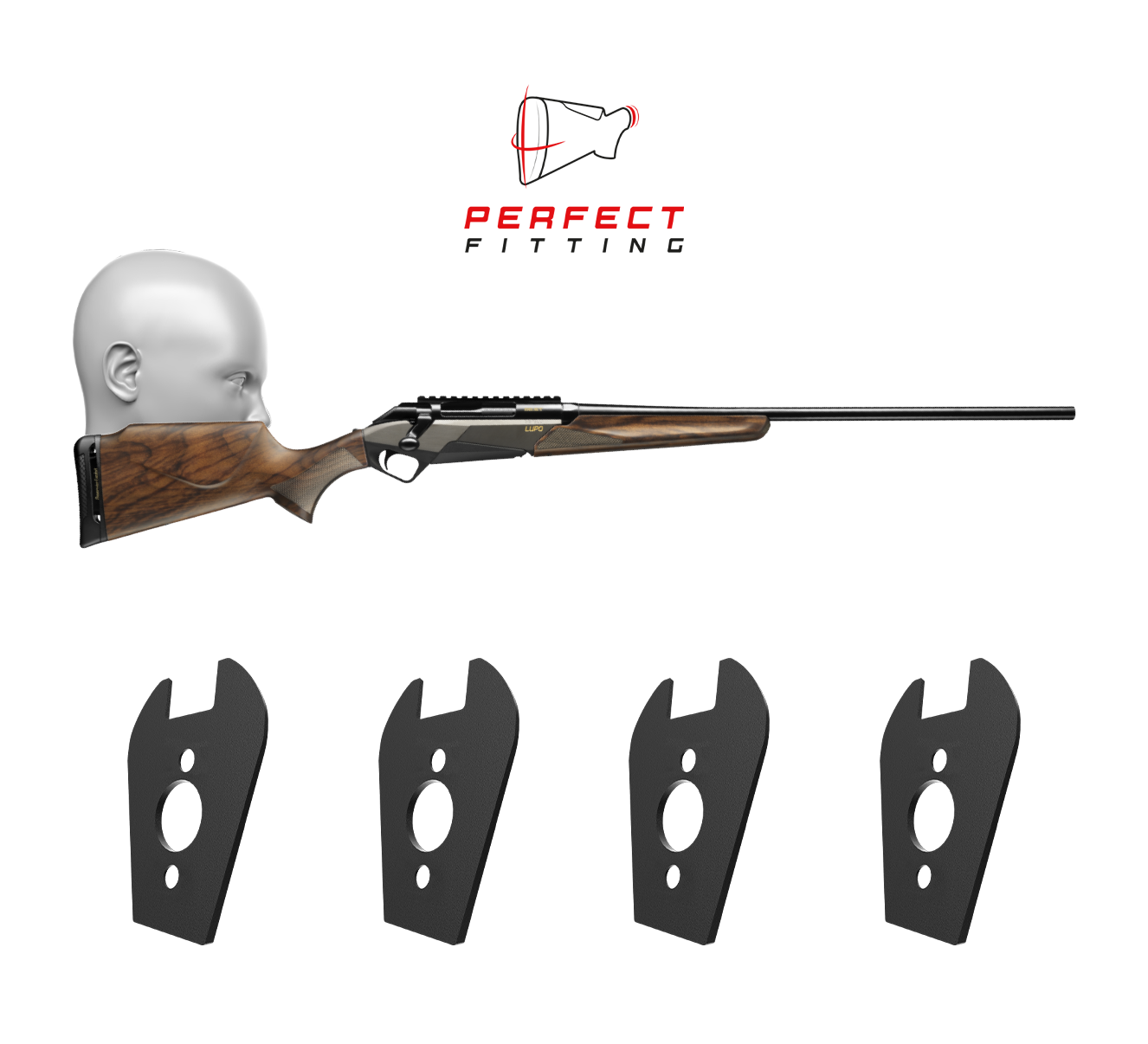 PERFECT FITTING
12 available positions combining 4 drop shims with 3 cast positions (neutral, right, left). Lupo BE.S.T. Wood offers the utmost selfmade personalization to follow any body configuration.
GAUGE
308 WIN, .30-06 SPRG, .300 W.M., 8x57 JS, 7 REM. MAG.
LOP (+/- 2 mm)
350 (STD) up to 385
LENGTH
1072 (.308 WIN); 1082 (.30-06 SPRG); 1133 (.300 W.M.); 1032 (8X57 JS)
WEIGHT (+/- 100 g)
3.170 g (.308 WIN); 3.220 g (.30-06 SPRG); 3.300 g (.300 W.M.); 3.170 g(8X57 JS)
Magazine
Double stack detachable 5 rounds (.30-06 SPRG, .308 WIN; 8x57 JS); double stack detachable 4 rounds (.300 W.M.)
BOLT
3 locking lugs; fluted; BE.S.T. glossy
MUZZLE THREAD
M14 x 1
TRIGGER PULL
Adjustable from 9.99 N to 20 N
ECO-FRIENDLY PACKAGING
Owner's manual, trigger guard key, sub-M.O.A. certificate, shim kit and trigger reach spacers, 2 L.O.P. spacers, Ben oil, sling swivels, BE.S.T. certificate, warranty
The technical features and images on the web site are purely approximate, can be improved and / or changed at any time without notice.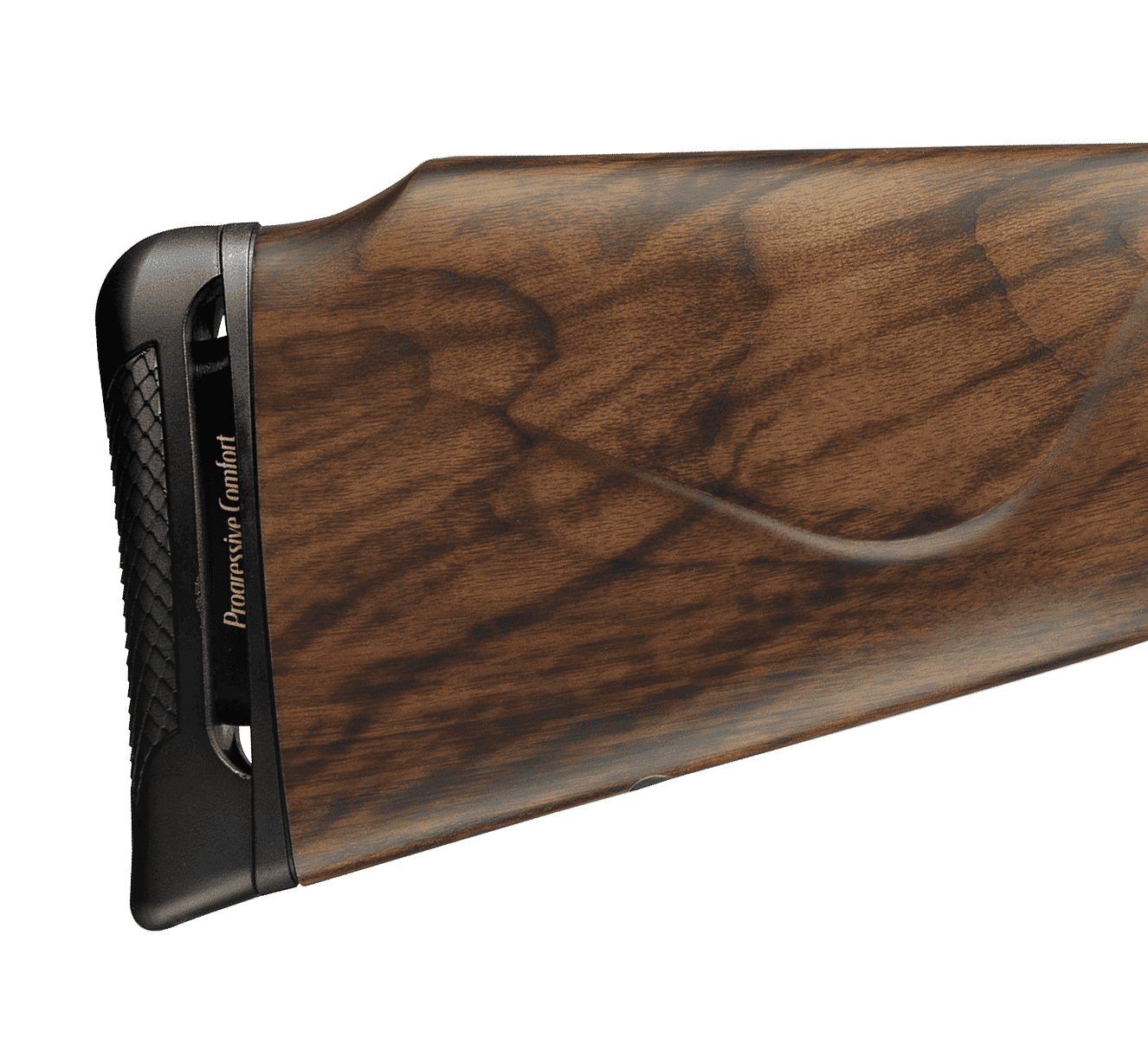 Not just a special recoil pad, but a real recoil reduction system, giving maximum stability and faster second target acquisition.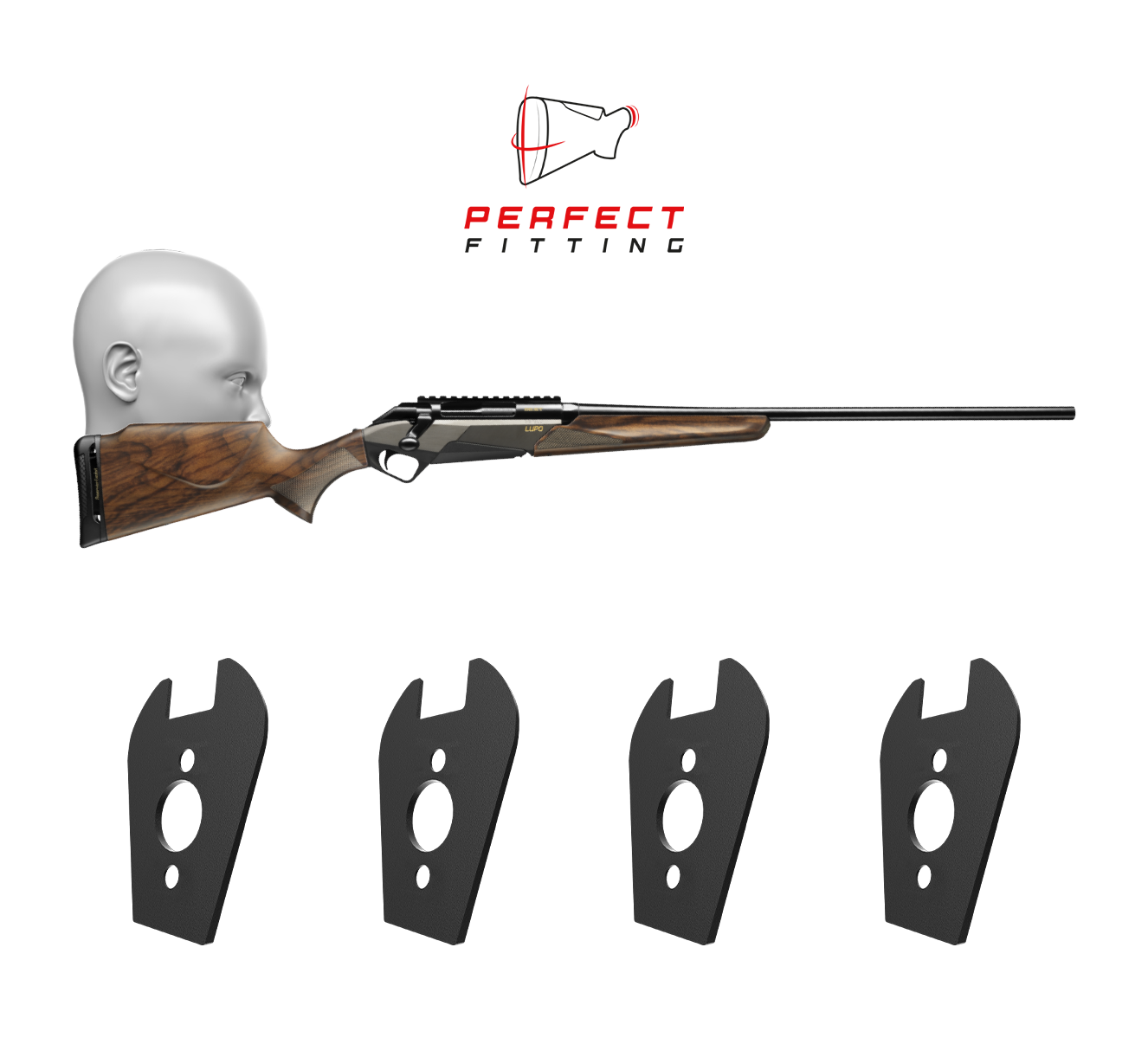 12 available positions combining 4 drop shims with 3 cast positions (neutral, right, left). Lupo BE.S.T. Wood offers the utmost selfmade personalization to follow any body configuration.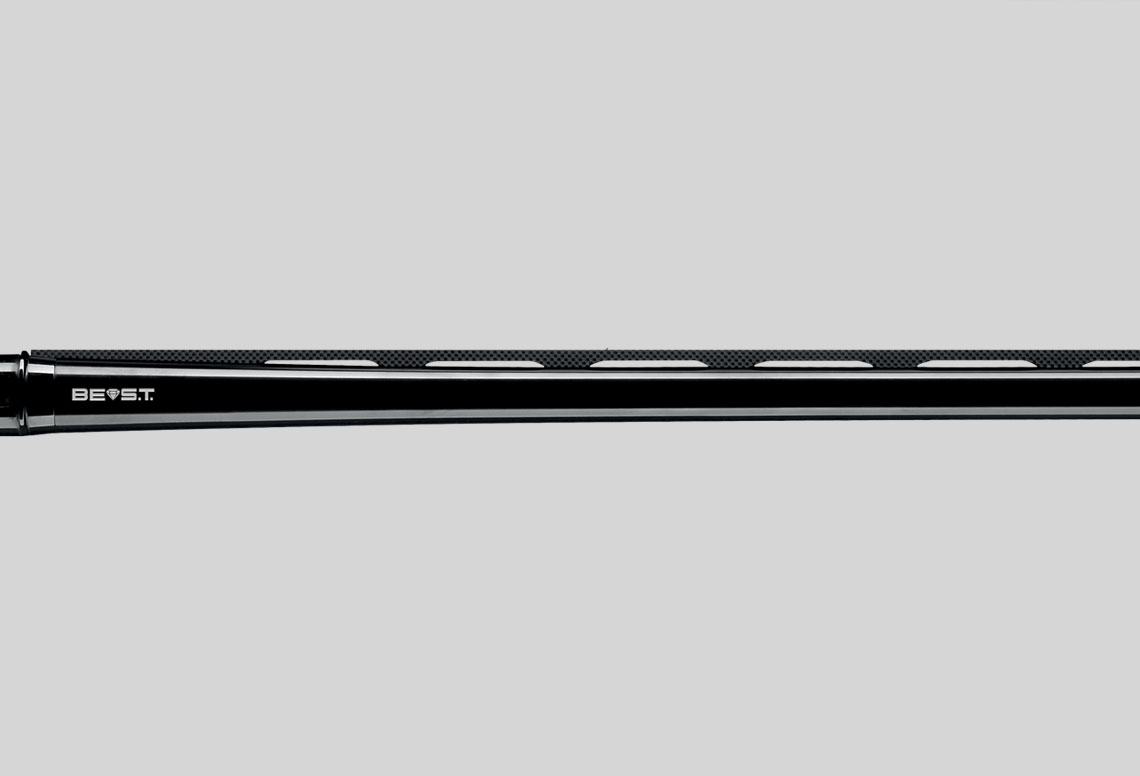 BE.S.T. is an exclusive Benelli technology to guarantee maximum resistance to corrosion, abrasion, wear and the elements. BE.S.T. surface treatment uses cutting-edge hybrid technology, covered by trade secret. The coating has characteristics similar to those of a diamond when it comes to hardness, resistance and precious finish. BE.S.T. is completely eco-friendly, since the process used involves no dangerous emissions for the environment.

DOWNLOAD THE BROCHURE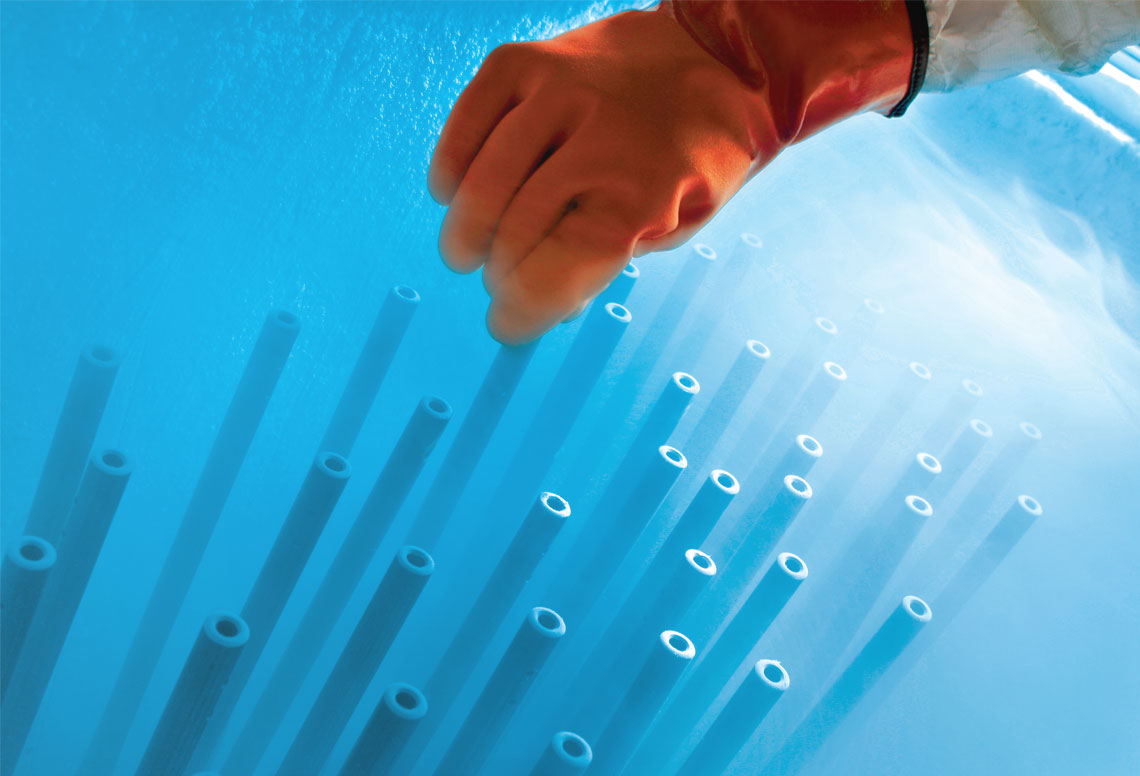 In cryogenic technology, the first element you need to consider is the barrel. The expansion caused by friction heat and pressure is limited, so that the barrel can vibrate and expand evenly on firing. The pattern provided by a cryogenic barrel is wider, more regular and more uniform, with pattern centres that will not shift as you fire shot after shot, to the benefit of shooting accuracy. Cryogenic treatment also has positive effects on the life of the barrel, which is more resistant to wear and less susceptible to attack by combustion residues. Benelli was the first company to apply Cryogenic Treatment to the barrel and choke of a light firearm on an industrial scale in order to enhance its ballistic performance.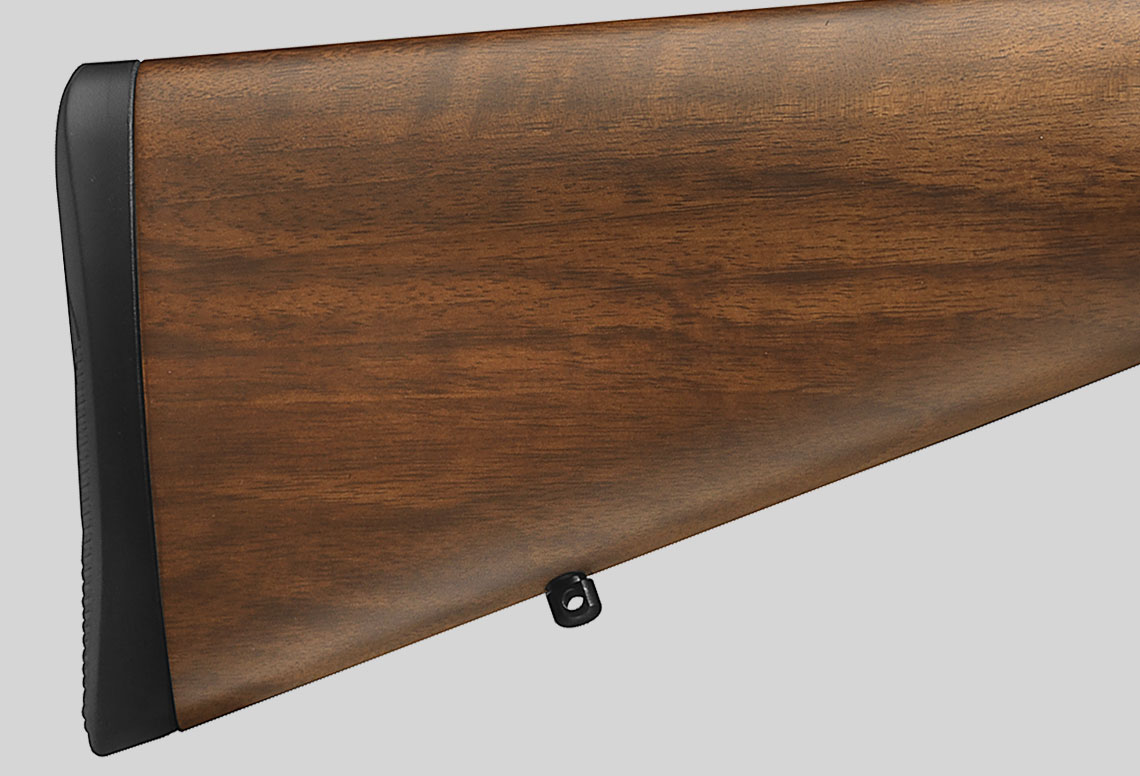 WoodFx is a laser treatment that enhances and emphasises the wood grain, lending a shiny refined look to stock and fore-end. The wood is more aesthetically pleasing.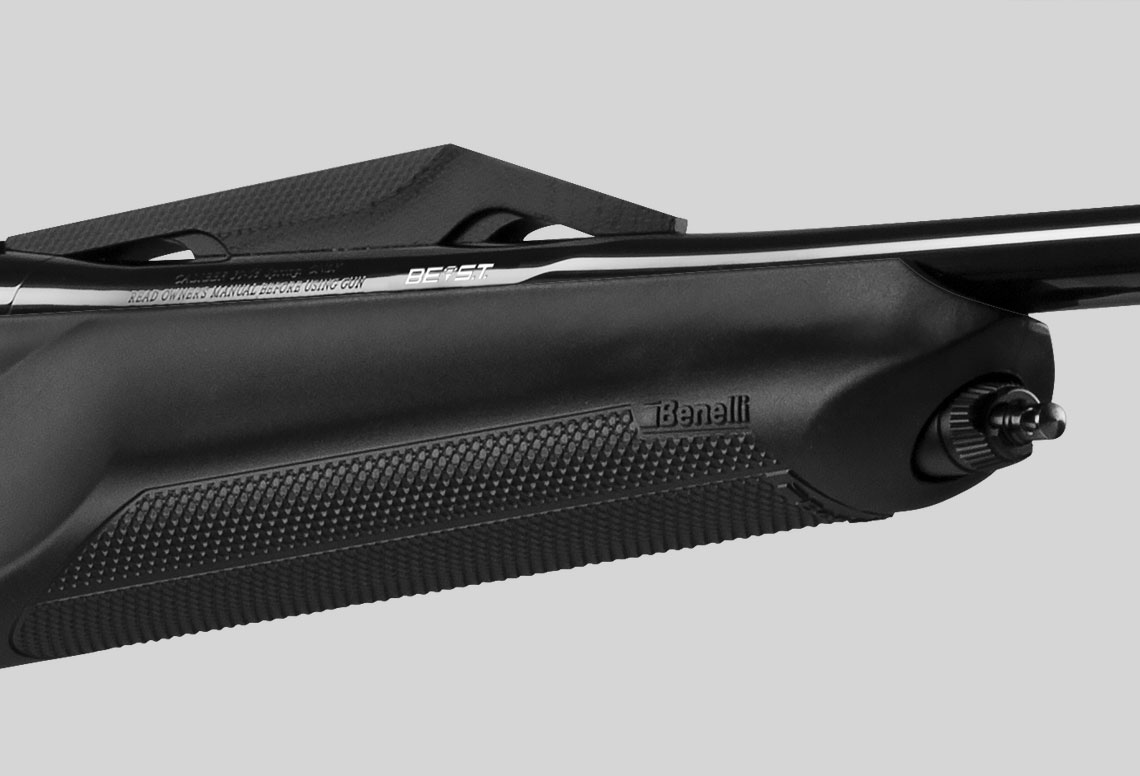 AirTouch is a checkering available as standard on all ComforTech grips and fore-ends of inertia shotguns and Argo E Benelli rifles. The aerodynamics of the small spheres ensure superior grip and allow for quick shouldering for a firm, effective and comfortable grip. The AirTouch checkering of the grip ensures that your hand can breathe naturally for a superior grip.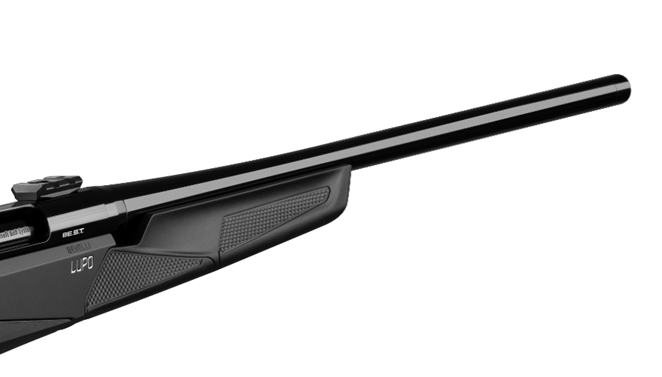 Every Benelli bolt action is accuracy-tested to guarantee it performs sub-M.O.A. accuracy with a 3 shot group, using quality factory ammunition.