Duca di Montefeltro Prestige

Duca di Montefeltro Prestige is a solid, totally reliable gun featuring well-finished details, non-slip checkering and gilded trigger. A slender, ergonomic design makes for a balanced, comfortable firing position for both hunting and competitive shooting. Prestige is available in gauges 12 and 20. The elegance of the Prestige is enhanced by the engraving on the receiver and by the gold colours of the engraved birds.
GAUGE
12
CHAMBER
76 mm Magnum
BARRELS AND CHOKES
CB - Interchangeable choke 65/70 cm; Crio */** (no steel shot) ***/****/cyl. (Steel shot ok)
RECEIVER FINISHING
Nickel-plated ergal, hand finished with golden engraved hunting motifs
STOCK AND FORE-END
Wood FX treated walnut
STOCK LENGTH TRIGGER MEASURED / DEVIATION
360 ± 2 mm with low polyurethane butt plate, modifiable to 370 ± 2 mm with medium butt plate or to 380 ± 2 mm with high butt plate. Cast: variable, LH and RH
MAGAZINES
Tubular for 3 rounds 76 mm, 4 rounds 70 mm length; 2-round limiter
WEIGHT
approx. 3,150 g with 70 cm barrel
PACKAGING
Technopolymer case, drop and cast change kit; chokes kit and wrench, quick-release sling attachment swivels, Ben oil, user and service handbook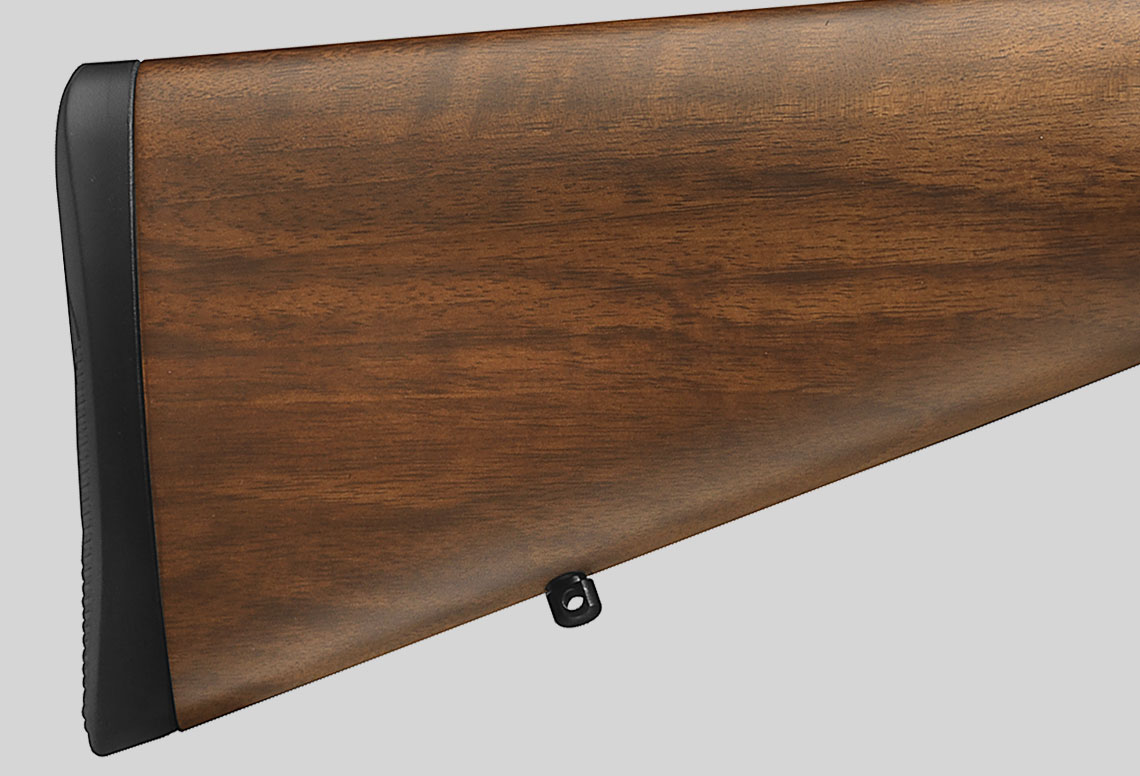 WoodFx is a laser treatment that enhances and emphasises the wood grain, lending a shiny refined look to stock and fore-end. The wood is more aesthetically pleasing.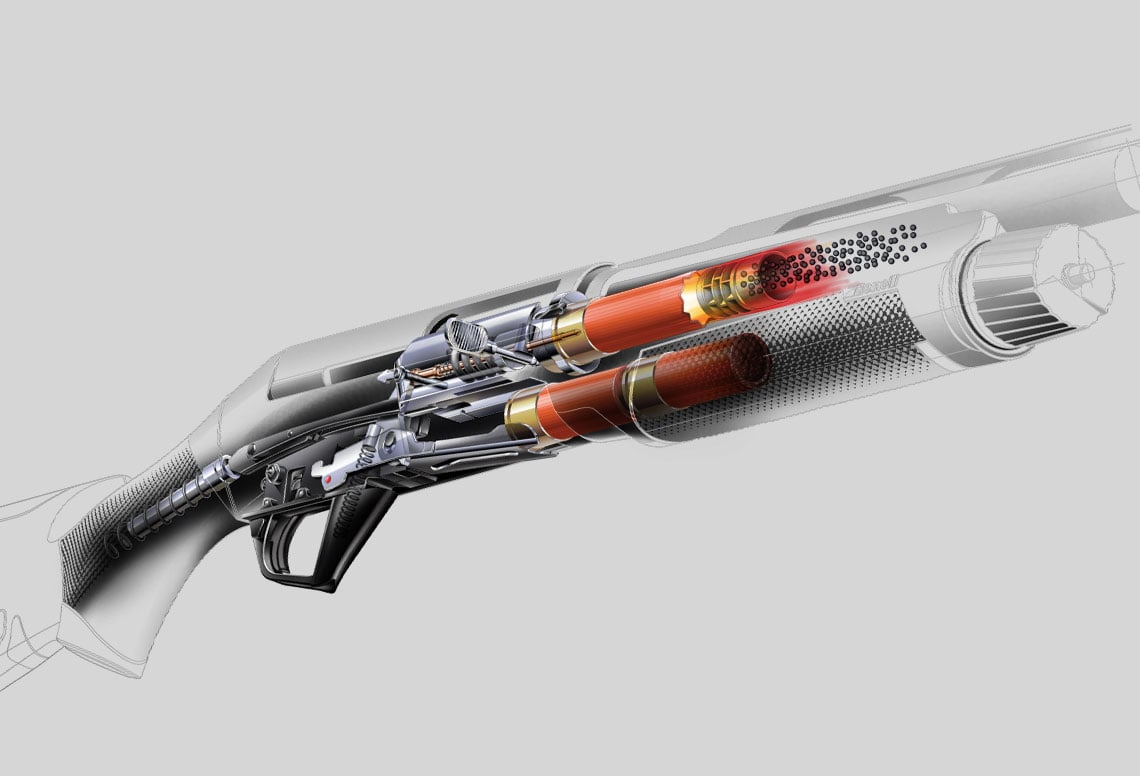 Rigorous design, simple construction, easy maintenance and mechanical accuracy guarantee maximum durability and extreme reliability. The cleverness of the Benelli System lies in its rigorous design, simple construction and ease of maintenance. The fast, minimised operating movements combined with mechanical accuracy and essential construction ensure an unaltered working cycle that is perfect every time, maximum strength and utmost reliability.