Black Eagle Optifade Marsh is specially designed for extreme environments. Like all Black Eagles, it is equipped with the best recoil absorption systems, such as the ComforTech 3 system that acts in combination with the innovative Combtech comb, guaranteeing total comfort to the hunter. Loading and unloading operations are made even easier by the Easy Loading system, while the weapon is always ready to fire thanks to the innovative Easy Locking bolt lock. The barrel and the chokes are subjected to cryogenic treatment and guarantee excellent ballistic performance.
GAUGE
12
CHAMBER
76 mm
BARRELS AND CHOKES
70/76
RECEIVER FINISHING
Optifade Marsh Matt Burnished Camo
STOCK AND FORE-END
Camo Optifade Marsh Technopolymer
STOCK LENGTH TRIGGER MEASURED / DEVIATION
365 ± 2 mm, modifiable to 355 ± 2 mm with short stock or with long stock at 375 ± 2 mm
MAGAZINES
Tubular with 2 shot reducer (without reducer: 3 shots 12/70 mm and 12/76 mm)
WEIGHT
3.100 g
PACKAGING
Technopolymer case, chokes kit and key, drop variation kit, swivel holder t-shirt, user manual and spare parts, Ben oil
The technical features and images on the web site are purely approximate, can be improved and / or changed at any time without notice.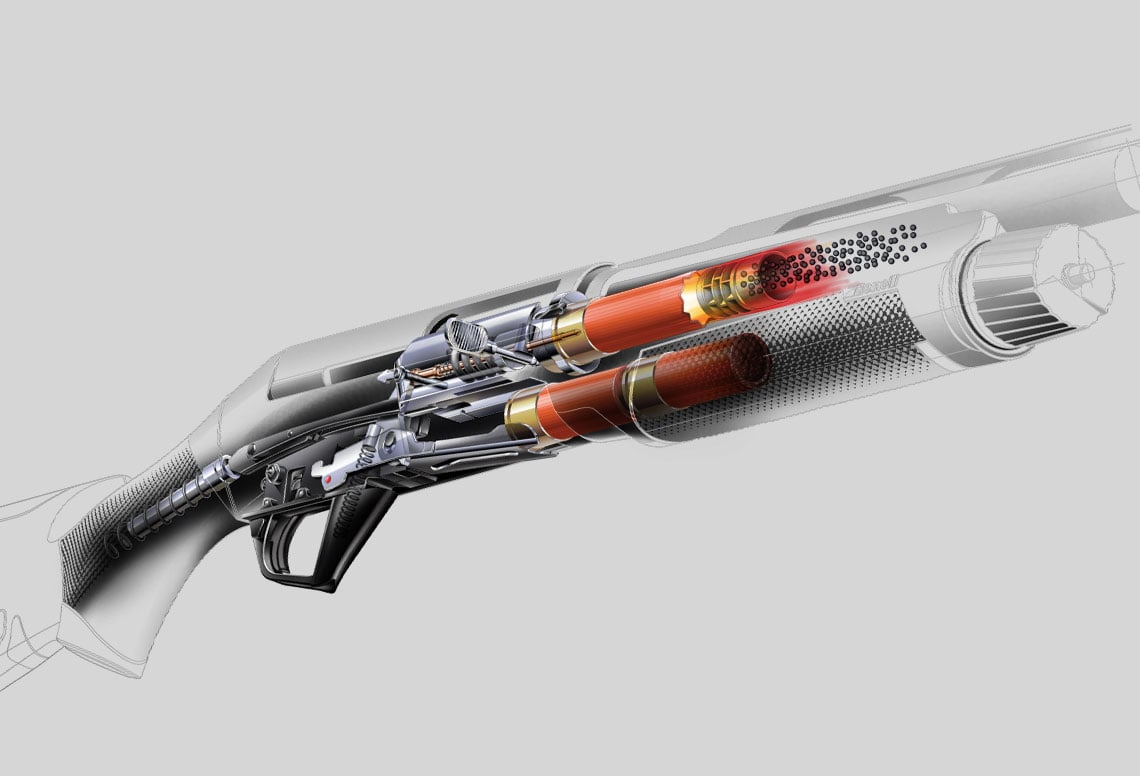 Rigorous design, simple construction, easy maintenance and mechanical accuracy guarantee maximum durability and extreme reliability. The cleverness of the Benelli System lies in its rigorous design, simple construction and ease of maintenance. The fast, minimised operating movements combined with mechanical accuracy and essential construction ensure an unaltered working cycle that is perfect every time, maximum strength and utmost reliability.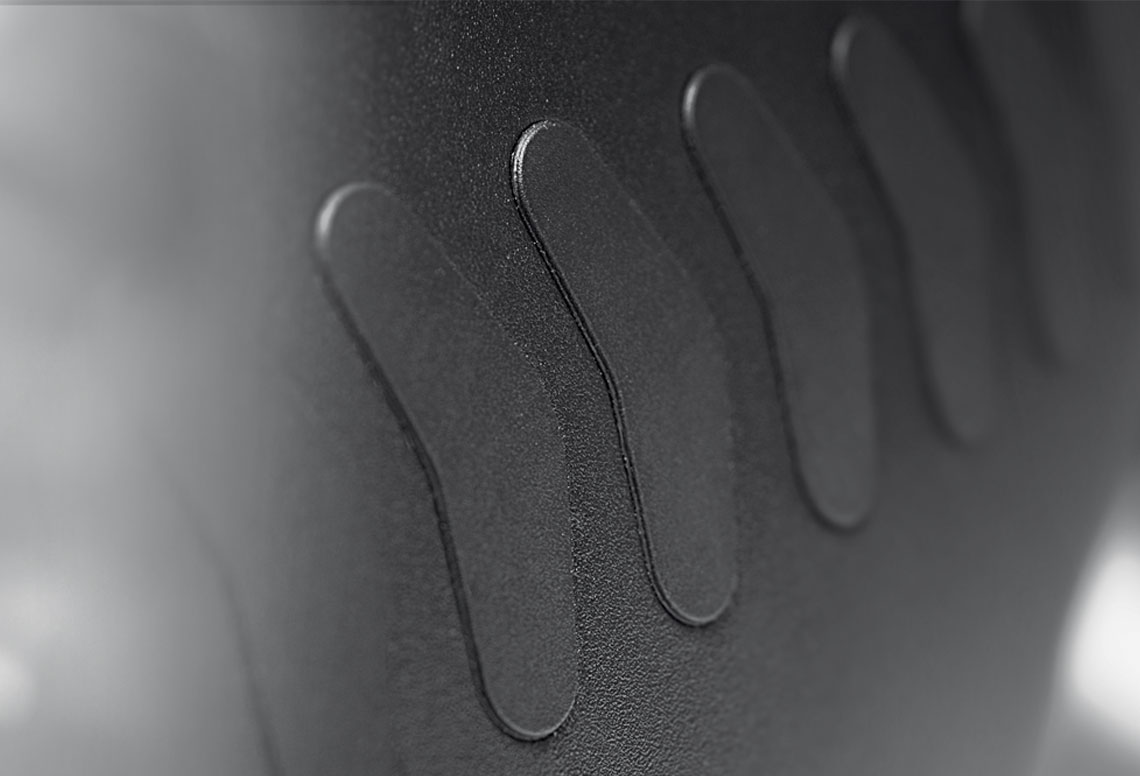 ComforTech 3 is the extreme evolution of the ComforTech system. The most efficient full comfort system in the world. With its improved geometry, ComforTech 3 significantly reduces the perception of recoil and helps re-target faster. Control is optimised in each phase to ensure total comfort for the user. A solution critical to shooting accuracy.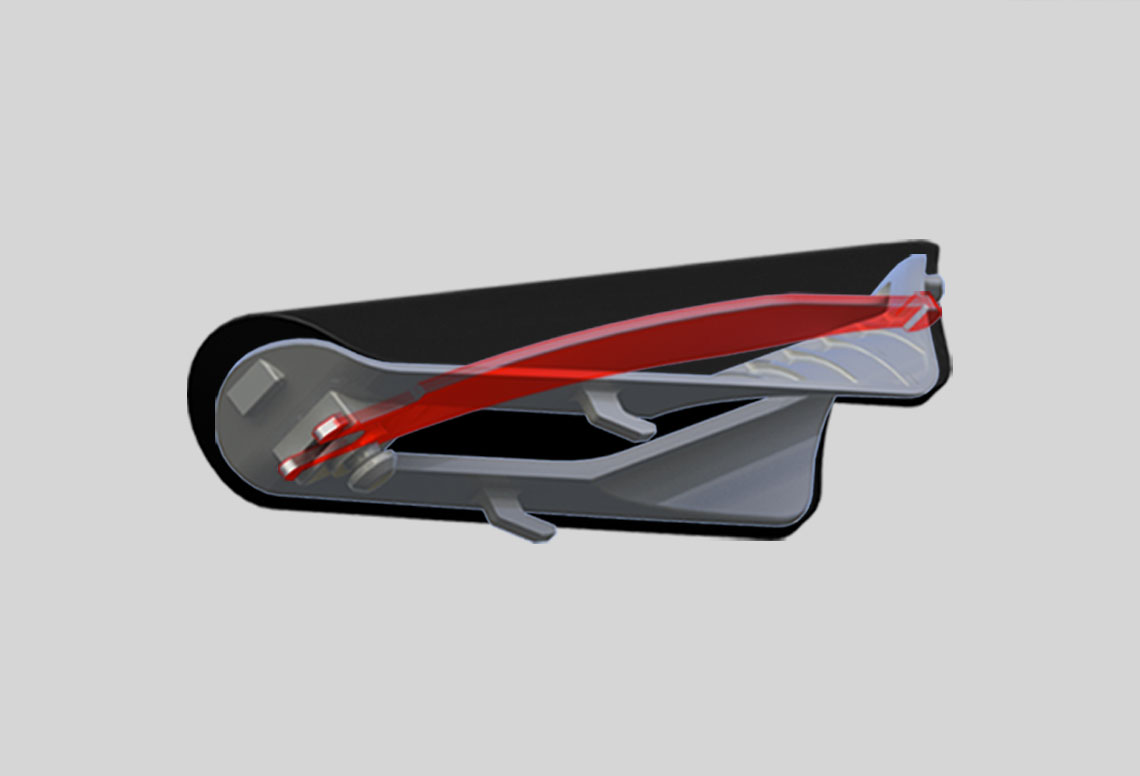 Benelli's technological evolution has generated the new CombTech comb to reduce the impact on your face. The combination of an elastic structure with an ergonomic system capable of adapting to the shape of your cheekbone and returning instantly to the original position absorbs the impact on your cheek.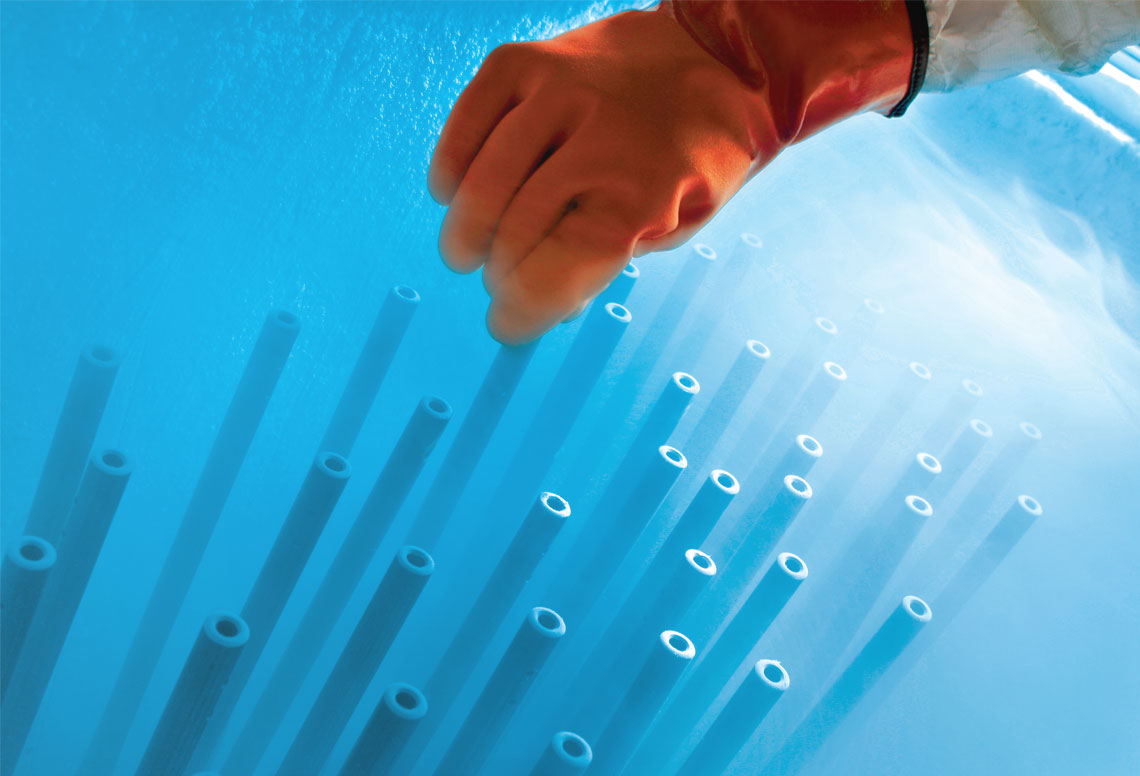 In cryogenic technology, the first element you need to consider is the barrel. The expansion caused by friction heat and pressure is limited, so that the barrel can vibrate and expand evenly on firing. The pattern provided by a cryogenic barrel is wider, more regular and more uniform, with pattern centres that will not shift as you fire shot after shot, to the benefit of shooting accuracy. Cryogenic treatment also has positive effects on the life of the barrel, which is more resistant to wear and less susceptible to attack by combustion residues. Benelli was the first company to apply Cryogenic Treatment to the barrel and choke of a light firearm on an industrial scale in order to enhance its ballistic performance.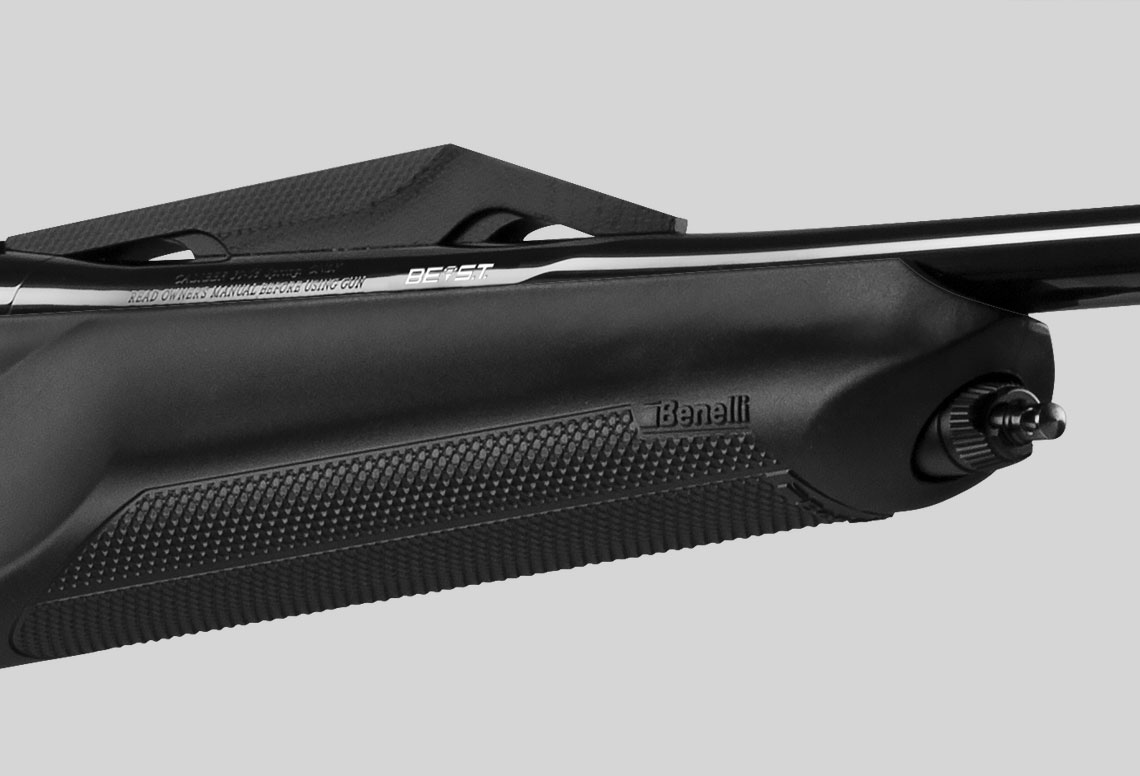 AirTouch is a checkering available as standard on all ComforTech grips and fore-ends of inertia shotguns and Argo E Benelli rifles. The aerodynamics of the small spheres ensure superior grip and allow for quick shouldering for a firm, effective and comfortable grip. The AirTouch checkering of the grip ensures that your hand can breathe naturally for a superior grip.