828 S A.I.
Exclusive style and identity. 828 S A.I. represents the evolution of the Benelli over-and-under and guarantees excellent performance. Ballistics have reached levels unattainable to date, thanks to the introduction of the patented Benelli Advanced Impact barrel and choke system, which allows even the most difficult targets to be reached. The cartridge extraction has been redesigned, the trigger pull is fast and crisp, the ejection has been improved.
GAUGE
12
CHAMBER
76 mm
BARRELS AND CHOKES
65/70/76 cm Advanced Impact with carbon fiber rib; Interchangeable choke */**/* **/****/CYL
RECEIVER FINISHING
In engraved and nickel-plated Ergal
STOCK AND FORE-END
Grade 3 oil-finished walnut pistol grip with Progressive Comfort system and interchangeable/ comb Ergonomic with safety release
STOCK LENGTH TRIGGER MEASURED / DEVIATION
Standard 375 mm modifiable to 385 mm with long recoil pad or to 365 mm with dedicated stock. Compact 345 mm modifiable to 355 mm with long recoil pad
WEIGHT
2,980 g with 70 cm barrel
PACKAGING
828 S A.I. is supplied in a polymer case that follows the style of the latest generation Benelli packages. The tartan inner lining gives an unmistakable touch of elegance. The internal structure is versatile and modular, the barrels-fore-end section and the recoil pad-receiver section are sized and equipped to accommodate 828 S A.I. in any configuration you want to customise.
TRIGGER ACTION
Lightweight, 1.6. Removable trigger assembly
The technical features and images on the web site are purely approximate, can be improved and / or changed at any time without notice.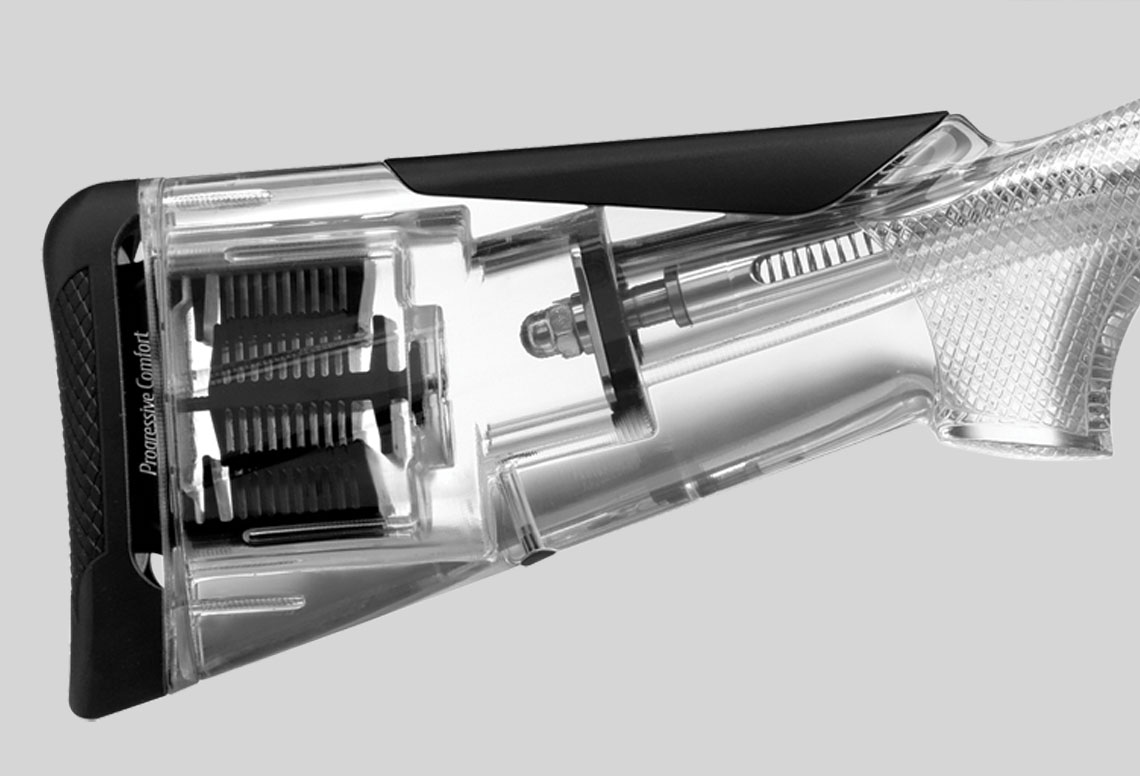 The innovative progressive recoil absorption system kicks in gradually according to cartridge and ammunition loading. This is the true essence of comfort, an invisible, yet highly sensitive system.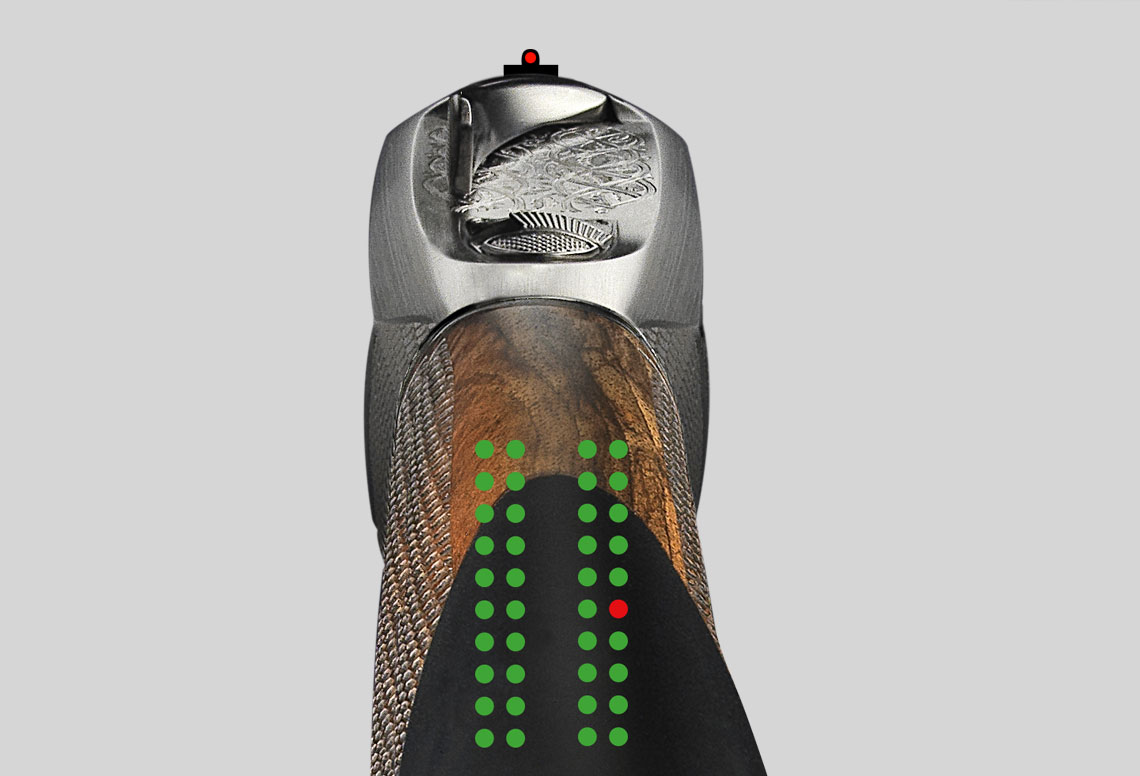 Perfect fitting overcomes the traditional barriers of drop and deviation providing easily customised solutions. Fast shouldering and instinctive aiming are ensured by the countless options to fine-tune drop and deviation (40 combinations: 20 rh-20 lh) to your specific needs. Optimum performance and tailored comfort are within your reach.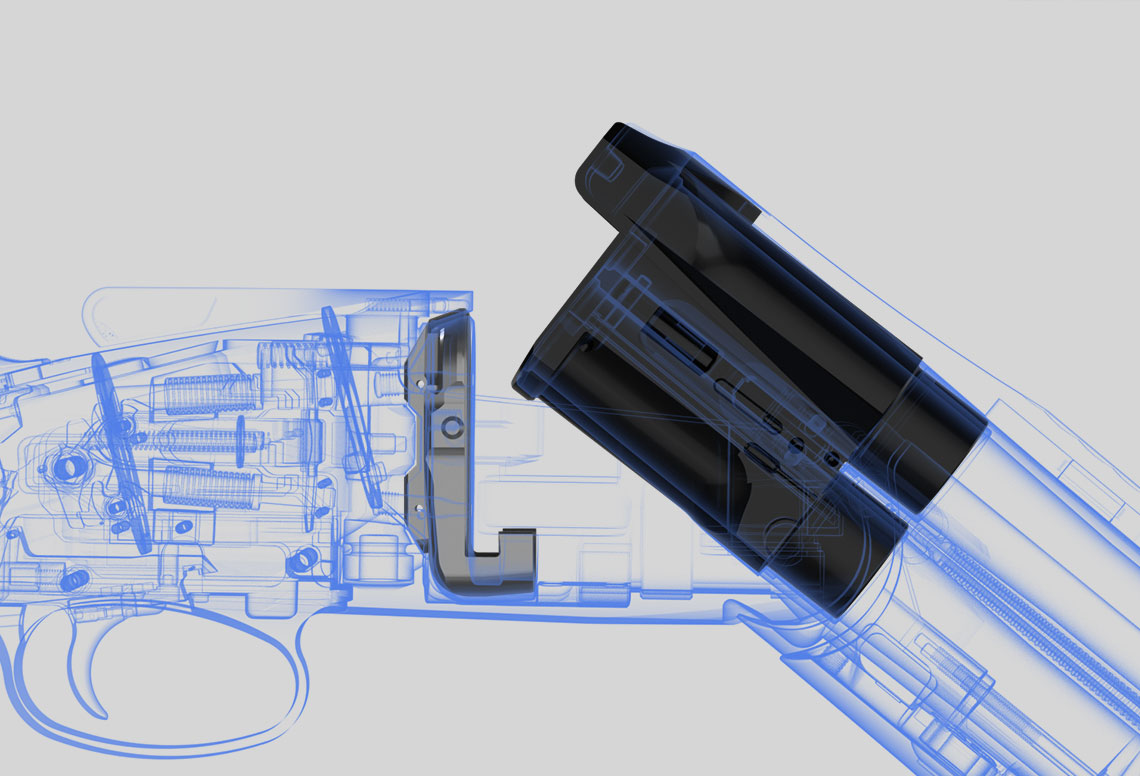 The patented locking system consists of a plate that perfectly seals the single-piece unit. The firing pressure remains contained in the plate/single-piece assembly, reducing the stress applied to the rotating pins. The 828 U's steel locking system is durable and guarantees the elimination of any mechanical stress on the receiver.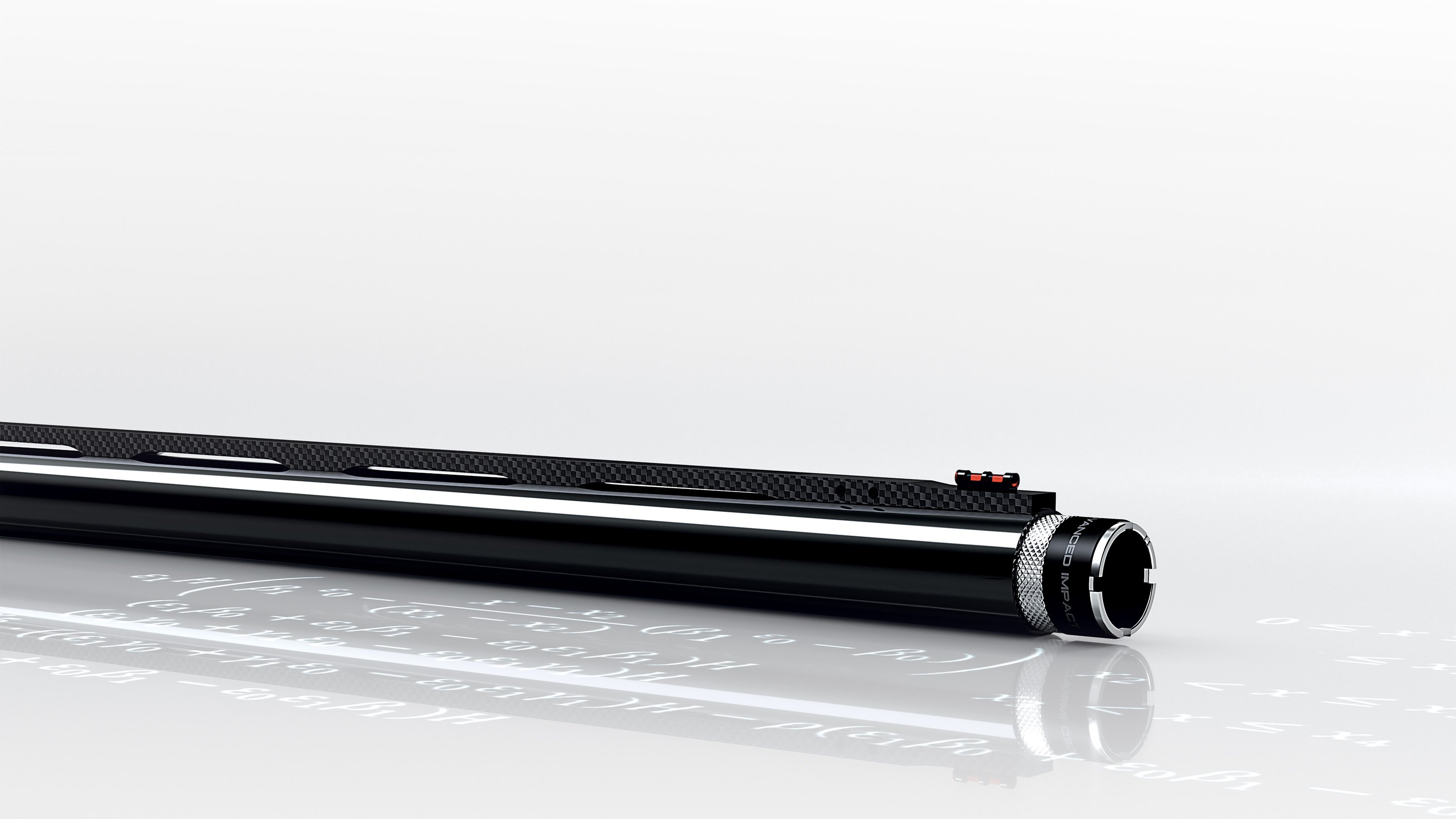 Benelli Advanced Impact (Benelli A.I.) is not a simple brand-new barrel, it is a real patented system consisting of two inseparable elements that work together: barrel and choke. At the end of a long research and development work, what can be defined as the best internal profile to date has been identified to redesign the barrel-choke assembly and achieve performances never experienced before.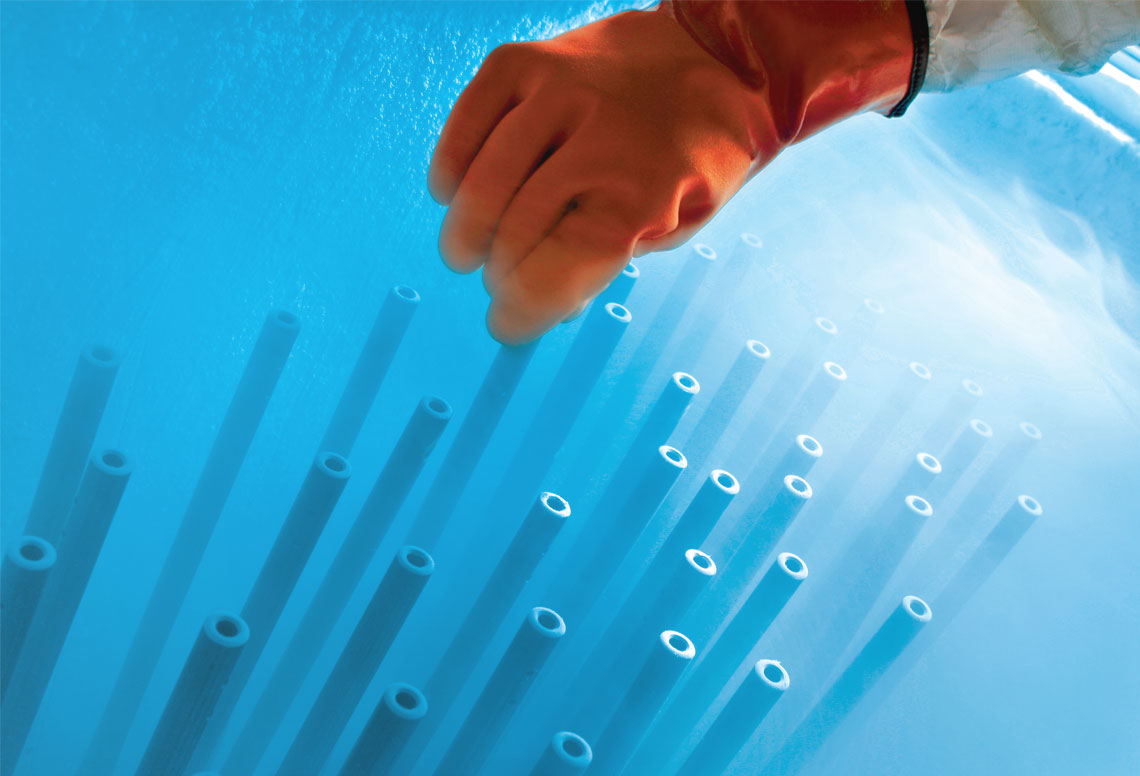 In cryogenic technology, the first element you need to consider is the barrel. The expansion caused by friction heat and pressure is limited, so that the barrel can vibrate and expand evenly on firing. The pattern provided by a cryogenic barrel is wider, more regular and more uniform, with pattern centres that will not shift as you fire shot after shot, to the benefit of shooting accuracy. Cryogenic treatment also has positive effects on the life of the barrel, which is more resistant to wear and less susceptible to attack by combustion residues. Benelli was the first company to apply Cryogenic Treatment to the barrel and choke of a light firearm on an industrial scale in order to enhance its ballistic performance.